If you ask me what's the first thing that struck me about Ahmedabad after moving here, it was the city's rich heritage. But, having been born and raised in Mumbai, I'm always left in awe whenever I see a city that has bungalows with space for gardens in the front, and at times even massive trees.
Saumitra Kabra felt the same. No wonder he joined his dad to build myBageecha, after quitting his job in Mumbai. "I felt that the brand would work well in concrete jungles like Mumbai", and rightly so, considering Mumbai's balconies usually thrive with potted plants of all kinds.
myBageecha began in 2016 after Saumitra's father Shishir Kabra – who was always fond of gardening – didn't find many avenues to extend his garden except small nurseries. While local nurseries are great, they usually don't have a variety of plants. "Our initial idea was to set up a nursery just with plants, and we did that. But we realised there's a niche market. There are no products which are made with nature that are readily designed here or manufactured", says Saumitra. With a background in design, Saumitra began making things like the DIY terrarium kits, stationery made with flowers that the brand grows, and more.
If you browse through myBageecha's website, you'll find ample products suited for anyone whether they're into gardening or not. You can shop for plants and planters for your garden, balcony, office or more; gardening equipment like pesticides, fertilizers, among other items. And, you'll also find stationery like pressed flower diaries, bookmarks, lampshades, coasters, pen stands, plantable pens and more. They also have a range of garden decor including lights and furniture, bird feeders, water fountains, moss frames, and DIY fairy gardens.
Building myBageecha
While the brand did begin as a nursery, it eventually grew into a marketplace for products that would encourage people to be one with nature. The Kabras wanted urban dwellers to rediscover nature, as it also promotes healthier living – cleaner air, less stress, organic food and a much more fulfilling life. However, "Even in smaller towns, people now want plants that are not regular or want something special to add to the garden that's not local", says Saumitra.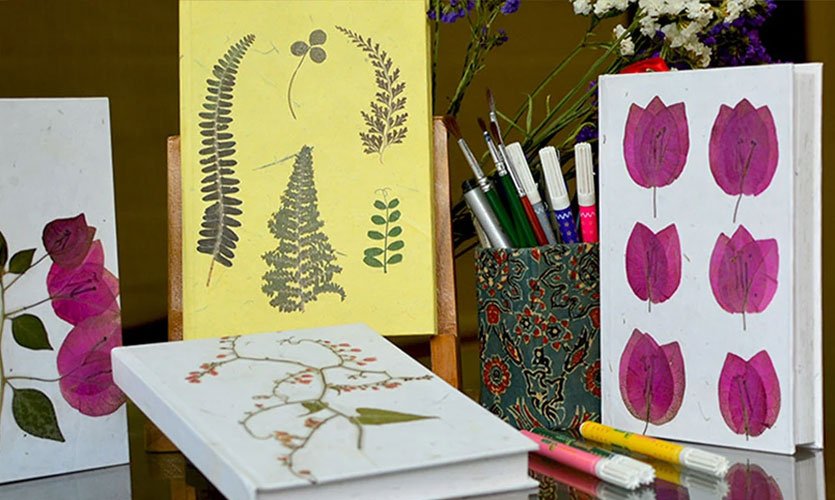 But whether you've got time to garden or not, there's something you can buy from the brand. Saumitra says myBageecha doesn't only see gardening enthusiasts; their clientele extends to those who're buying their first plant or someone who just wants a moss frame for their work desk. "Our products aim to help you connect with nature. If you don't want to start gardening, you can still buy a flower pressed diary or bookmark and be one with nature in a way", he says.
Read more: A brand that's trying to make Amdavadis eat healthier
Inspired By Nature
Talking about how they make their stuff, Saumitra says he usually designs the stationery and a lot of the materials are sourced from different parts of the country. But the final finishing and packaging are all done in Ahmedabad. myBageecha ships pan-India and to encourage gardening and plant care, they also have a blog on their website with tips and tricks for better gardening.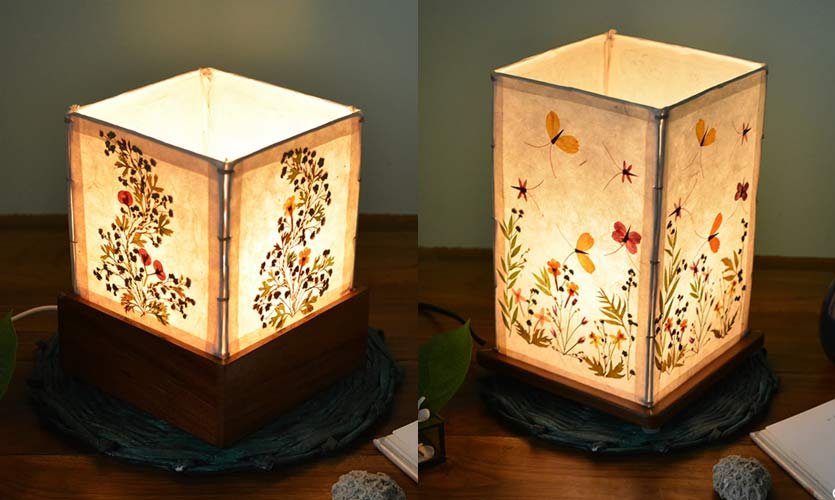 The Amdavadi Life
Speaking of whether Amdavadis love the brand, Saumitra says that myBageecha's brick-and-mortar store in Alpha One Mall saw a lot of customers pre-Covid. However, through the course of the pandemic, the brand decided to shut shop and stick to their online store alone. "But Gujarat is a very small market for us, and we usually get orders from bigger cities", he says.
Whether Amdavadis love the brand or not, the Kabras have successfully managed to turn urban dwellers into plant enthusiasts. And, one could say that they've probably extended the small town idea of living amongst nature to bigger cities. To me, myBageecha's idea of extending the love for gardening and teaching urbanites how to live the Amdavadi life is what makes the brand truly special.