After the final phase of the Uttar Pradesh polls came to an end on Monday evening, a slew of exit polls were released, indicating public mood across the five states that went to election.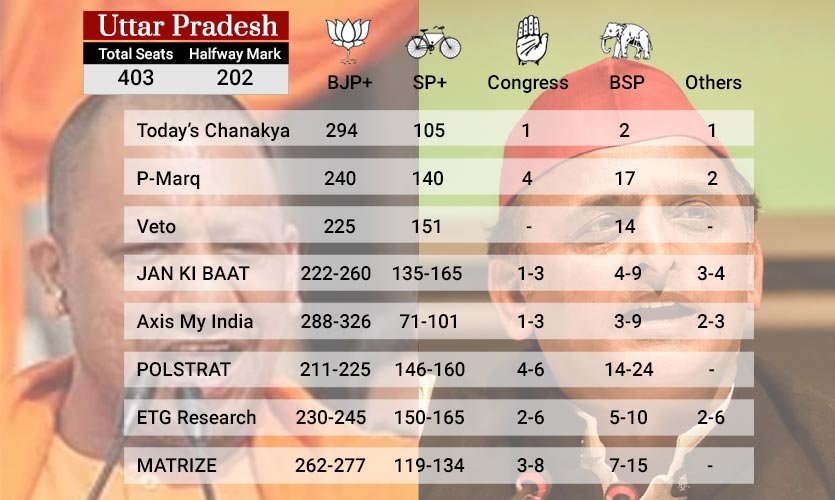 The halfway mark in UP is 202. All exit polls have predicted a comfortable victory for the Bharatiya Janata Party, with only POLSTRAT going to the lowest range of 211-225. All other polls have predicted that the BJP will get more than 220 seats, with Axis My India giving the party the highest range of 288-326 seats.
The aggregate shows the BJP-led bloc retaining power in the state by winning 238-258 seats, and the Samajwadi Party alliance getting 128-148 seats. The Bahujan Samaj Party (BSP) is expected to win 8-16 seats and the Congress 3-7.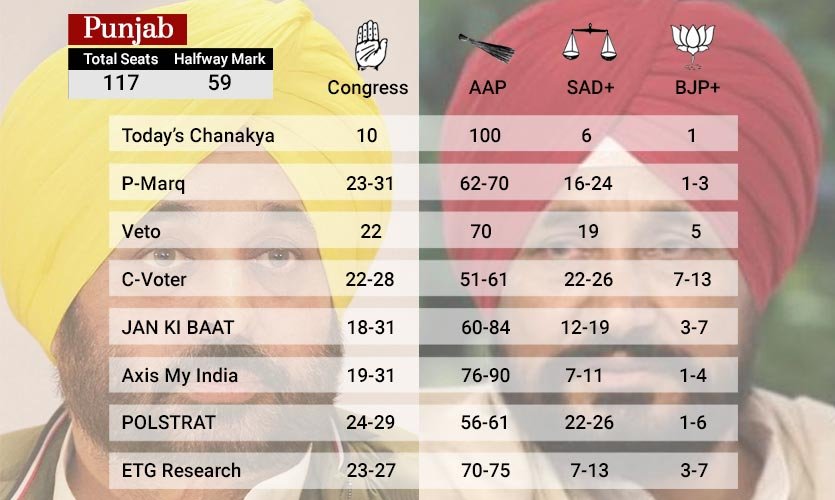 A clear victory has been predicted by most polls for the Aam Aadmi Party in Punjab, except by POLSTRAT and C-Voter, which have put the AAP's win in the range of 56-61 and 51-61, respectively. This could be the AAP's first victory in a state if it crosses the halfway mark of 59. Most other votes seem to be divided between the Congress and the Shiromani Akali Dal (SAD)-led alliance. The SAD could give a tough fight to the AAP if the Congress were to align with the party once again. The BJP's performance in the state continues to have been dismal.
Today's Chanakya has given the AAP the highest number of seats at 100. The aggregate of all polls brings the AAP's prediction to 59-75, followed by 24-32 for the Congress, 13-19 for the SAD, and 2-6 for the BJP alliance.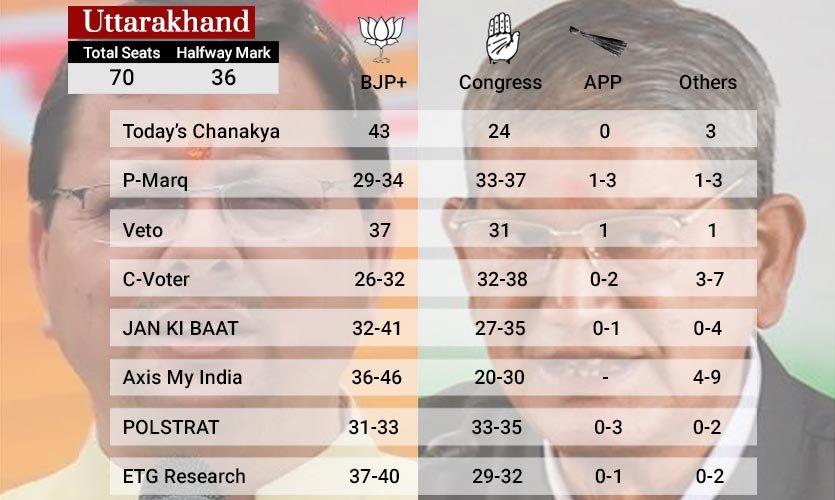 In Uttarakhand, anti-incumbency plays a defining role as no party has retained power in the state consecutively. However, most polls have predicted a remarkably close contest between the BJP and the Congress except for Today's Chanakya, which has predicted that the BJP will win with 43 seats, way past the halfway mark of 36.
The aggregate predicts a potential, slim victory for the BJP with 31-39 seats, leaving 26-34 for the Congress, 1-6 for others and 0-1 for the AAP.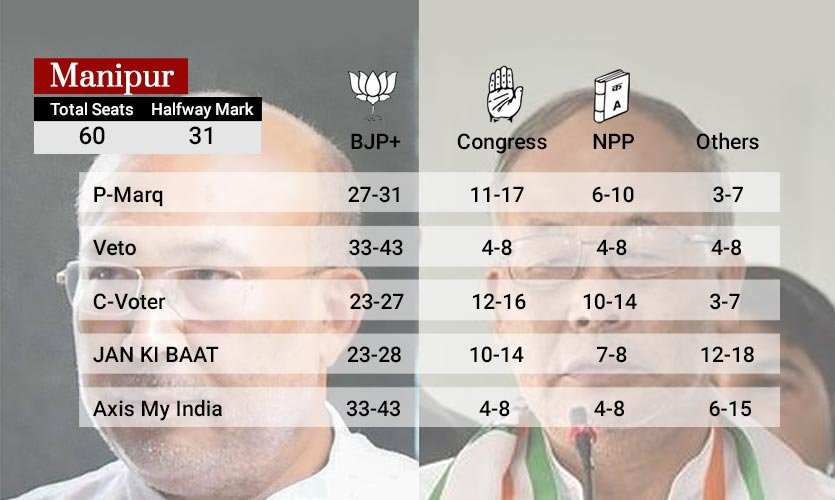 The BJP is leading in Manipur according to all the polls, retaining 29-33 seats, while the Congress gets 12-16. It could be a comfortable victory for the BJP if other parties such as the National People's Party, with 6-8 seats, decide to align with it like last time.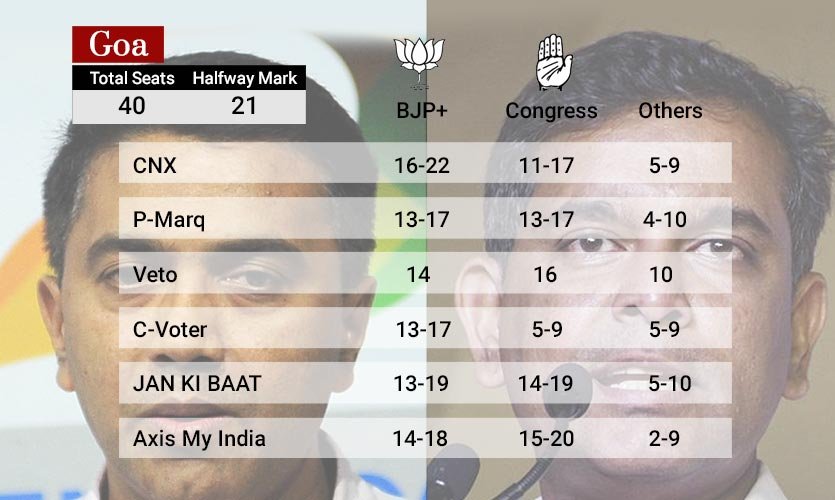 A win of 16-20 seats has been estimated for both the Congress and the BJP in Goa, with 4-10 allocated for others, including the TMC, and 1-3 for the AAP. The halfway mark in Goa is 21.
Counting for all five state assembly elections is scheduled for March 10.
Read more: Around 5,000 Criminal Cases Pending Against Sitting, Former Lawmakers