Let's go
bey
ond
Maach, Kosha Mangsho and Mishti Doi to understand Bengali delicacies!
It's a beautiful Sunday morning and I am in my home town, Kharagpur, West Bengal, after 10 long years. Suddenly, I hear the voice of my aunty calling me for our Laal chaa (Red tea or liquor as we call is Bengal) Sipping the wonderful bed tea, I hear the conversation between my uncle and aunt about getting pathar mangso (Goat meat) for preparing kosha mangso((Traditional mutton curry) for lunch. Nothing but a full bowl of this delectable mutton curry is to die for on a Sunday afternoon with a Gondhoraj lebu (A particular type of Lemon grown in the Eastern parts of India and known as the most distinct fragrant lemon in the world.
Beyond Mishti (Sweets), Kosha Mangsho and Maach (Fish) there prevails a rolling sphere of Bengali vegetarian dishes. The cuisine dictates a repertoire of culinary expertise. A Bengali vegetarian thali series celebrates the vast horizon, finesse and legacy of Bengali vegetarian dishes. At the same time, the food speaks for an intense and honed flavour contrast, as you bridge through the fertile plains from one end to another. It is beyond the realm of this article to fence in every single dish in its fold, however, it's a sincere try to flaunt the sight of ones that are traditional, rustic and native to certain geographical bounds.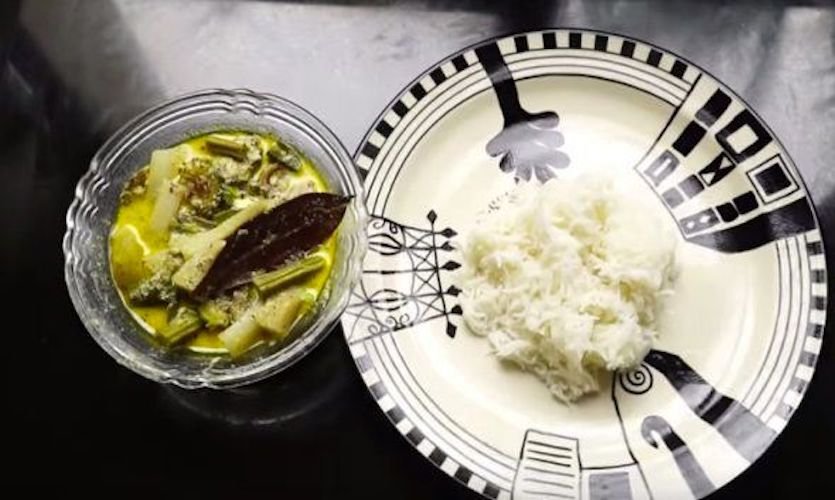 Bengal is the only protector of the Ayurvedic way of eating from bitter to sweet that regulates our metabolism and health. Probably this is why a Bengali is often known as a 'Maache-Bhaate-Bangali' where Maach means fish and Bhaat means rice in Bengali. Generally, a Bengali meal starts with a 'Shukto' (a bitter preparation) or a Korolo bhaja (Bitter gourd fry). In Bengali households, summer fundamentally means Tok daal or Mango dal, the one made with raw mangoes or Laur (Bottle gourd) or Teto dal (bitter gourd). Only a Bong can truly cherish the holy matrimony of the Dal-bhaja league. This joyous combo is what comfort foods are made of. They hook straight to the heart, where it makes a difference. In Bengali cuisine, we have a wide array of Bhaja (Fries) and Bora (Vada), equipped to turn your simple meal into something buoyant. Bhaja could be made of any vegetable of your choice, from disrobed or maybe batter-coated, and not just plain old begun (Brinjal) Bhaja, or Maach (Fish).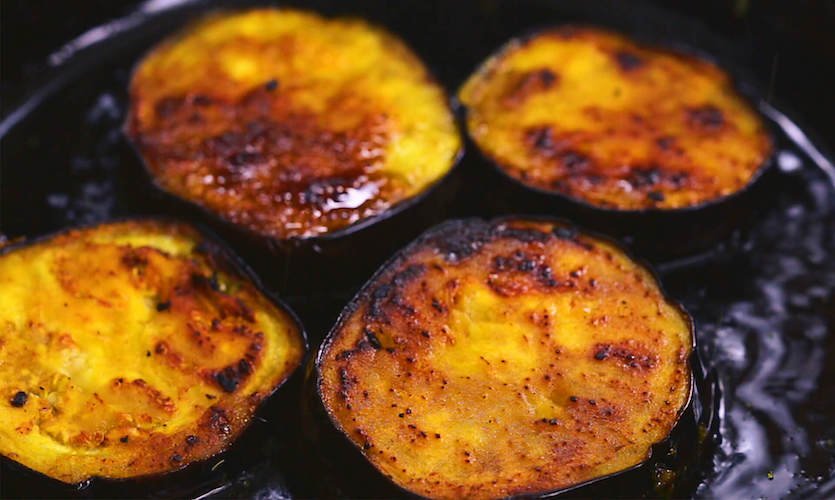 The next essential condiment is Bhapa or steamed food, which is another class of delicacies for Bengalis. The Bongs adopted the fish recipe to make a melt-in-mouth Chhana bhapa or the steamed paneer. Which only needs some mustard paste, freshly grated coconut, slit green chillies and a dash of pungent mustard oil. It is followed by 'Shak' (leafy vegetables), dal (pulses) and a variety of vegetables. The non-vegetarian platters consist of fish/mutton/chicken/egg curry which has a a wide range of different preparation. Then come the chutneys (sweet-sour saucy item) which are basically sweet, like Tomato Khejur (Dates) chutney, Amer (green mango) mishti chutney, Pepe plastic (Papaya) chutney and so on. But there endures another class of dish called tok or ambol, the soupy concoction of sour fruits like raw mangoes, Ber (Indian jujube), Chalta (Elephant apple), Jalpai (Ceylon olives) and so on. Tok /ambol also acts as a coolant in the summer months and also as a palate cleanser before going further to the next course of Bengali desserts of Doi- Mishti (Sweet curd and Dessert) fantasy. The dishes, payesh and kheer are made with evaporated milk which are the common favourite. The extensive use of chana (Cottage cheese) is done in most of the sweets like rasogollah, pantua, sandesh etc.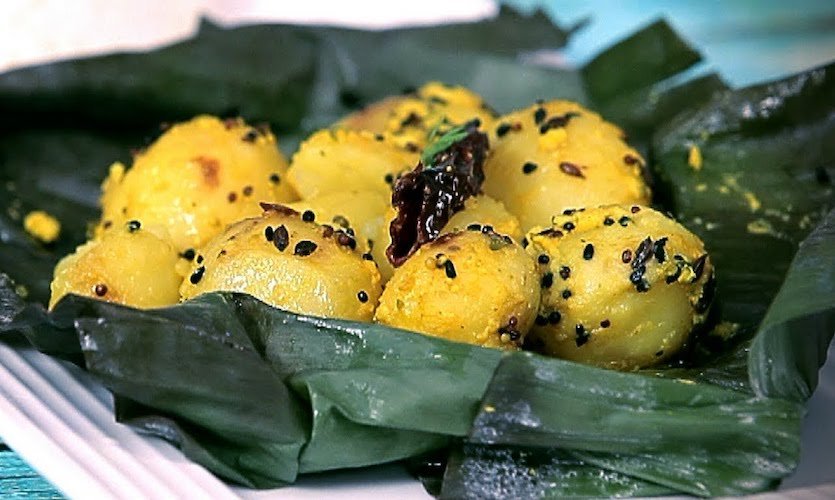 Bengal has a rich and significant past that includes the rule of many dynasties and empires, especially by the Mughals and the British. Amongst the famous and popular ones are the Chinese foods like chowmien, Chinese soups, and Chilli Chicken. The Mughlai cuisines from the Mughals like biriyani and kababs have been an important part of the cuisine.  The wide range of baked confectioneries, chops and cutlets are from the British.
Bengalis are fish lovers. Their obsession with fish is not new to the world. Bongs use all the parts of fish for cooking. There are quite a few traditional Bengali recipes which are made of the fish head especially River catfish or Catla head. Whereas, the king of all fishes in the Ilish or Hilsa. Mustard and Hilsa together create magic for any Bong. Whether it is a Bhaja, Bhape, Jhol (soupy curry) or Jhal (Semi gravy) in the mustard paste.
Try a few of the Bengali dishes to know for yourself the taste of this rich Eastern state.