Walk around the Bhadra fort plaza and its surrounding lanes, you'll easily miss nuggets of history. But if you take a walk with Parvez Malik, you'll surely spot the original office of the Muslim League, notice the carvings on the Teen Darwaza; and even know the route bun maska took to appear on Ahmedabad's menus.
When I first moved to Ahmedabad, it was easy to spot historic chabutras, spend evenings in the Jama Masjid complex or even visit Sidi SaiyyedMosque to view that iconic jali. But I decided to go for a heritage walk with HistoiCUL, a new brand of heritage experiences. And what I learnt about Ahmedabad, is not something you'll commonly find in history textbooks.
Relooking at history
"I want to fill the gap. We're taught about Rani Laxmi Bai and the 1857 revolt. But what strategies can we learn from it? Why is this history relevant to someone who wants a career in chartered accountancy?", says Parvez Malik, the brains behind HistoriCUL. Malik is a tourism expert with a degree in hotel management, but his knowledge of Gujarat's history and historic events is unmatched.
My first meeting with him was a lesson in history for obvious reasons — afterall, we were on a heritage walk. But the second time I met Malik — for this interview — wasn't quite different either. We easily ditched the questions I had prepared; going back to them only when needed, because Malik's enthusiasm for heritage spews into his answers. Even when he's talking about his brand, he's telling me stories from history to make me understand the need for an experiential heritage company like HistoriCUL.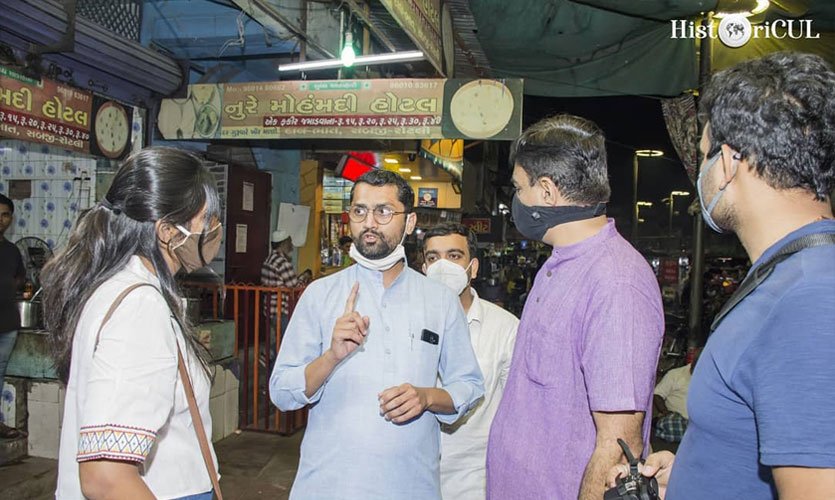 Malik started HistoriCUL in 2020 amid the pandemic. "History has always been close to my heart, and I get that from my father", he says. Malik hails from the princely family of Vanod, Dasada. Being around history and wanting to experience it came naturally to him. He eventually spent a lot of time in libraries reading books on history and learnt that not everything taught in textbooks is accurate. "You need to decipher Ibn Battuta's poetry to know about certain events. That entire generation of people often wrote about major events in poetry", he says. Reading and exploring more helped Malik strengthen his knowledge, and he seamlessly translated that into building HistoriCUL.
Talking about how he wants to bring history forward with HistoiCUL, Malik has several ideas. But experiencing Ahmedabad's heritage doesn't stop at heritage walks for him. Infact, the 'CUL' in HistoriCUL stands for culture and culinary, meaning that the company aims to offer historical culture and culinary experiences.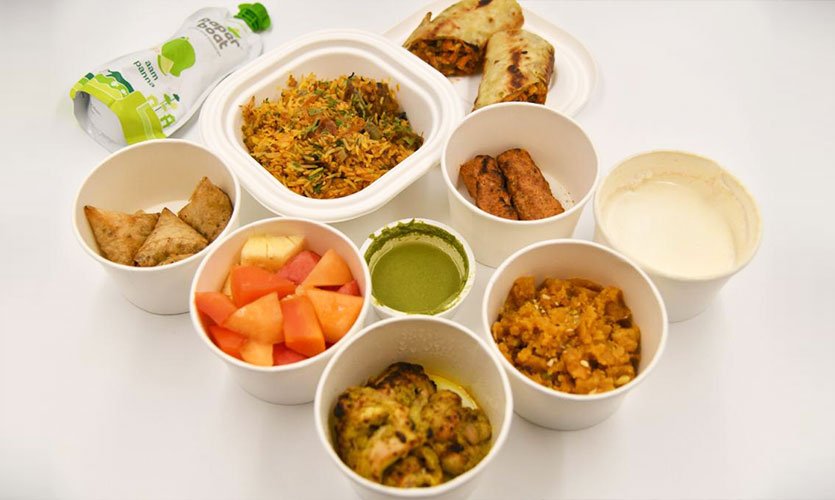 Designing experiences when the city is under a lockdown may have been hard, but not for Malik. He's brought in Bhatiyaras to five-star hotel kitchens for food festivals to train chefs on how to cook haleem authentically. He's designed hampers that include iconic food from Ahmedabad, think: samosas from Bera, and more. His elaborate Maidaan-E-Shahi walk — the one I went on — too, had concluded with a meal of khaliya and roomali roti made by a Bhatiyara. And the night's entertainment was courtesy of one of India's finest sarangi players. During Ramzan, he designed an iftar feast hamper in collaboration with Hyatt Regency. And, he's got a lot more up his sleeve. "Before the commercialisation of the pols, there would be a batuk bhojan for children and other customs that were followed. Why can't we do a walk around the pol, include the bhojan and turn it into an experience? We have multiple such experiential projects lined up", says Malik.
Making sustainable choices
Malik's work however, is not limited to simply designing experiences under HistoriCUL. He works closely with Ahmedabad's World Heritage City Trust and the AMC on multiple projects to improve heritage tourism in the city. And, conducts lectures at CEPT University to educate future architects on heritage conservation and work on ideas that incorporate history in modern living. He's also the United Nations World Tourism Organisation's (UNWTO) tourism expert for Sustainable Development Goals for 2030. The organisation's agenda is to foster socio-economic growth and follow sustainable tourism practices. And, Malik weaves them into his business.
Read more: myBageecha is turning urban dwellers into nature enthusiasts.
During the Maidaan-E-Shahi walk, Malik took the group to Kalim Book Depot near Bhadra Fort. The tiny book shop sells books in different languages, but also publishes a travel guide in English and Gujarat showcasing Ahmedabad's heritage monuments. "Someone from the group purchased three copies of the book published by the shop. These small practices help improve socio-economic development. This is the same spot where Vibrant Gujarat events are hosted, yet no one has ever noticed Kalim Book Depot", he says. He's working on making people discover more of such places, which can help conserve heritage and also benefit the communities around.
Rediscovering Ahmedabad
There's no denying that Malik's HistoriCUL is built to benefit Ahmedabad and Amdavadis. He talks about collaborations and other ideas that he hopes to accomplish. Some even include having enough funds to help the government conserve or restore heritage structures.
It's like I've said in the previous editions of my column, Ahmedabad is built by Amdavadis. And, Malik rightly carries that sentiment.