Recently, a doctor in Hojai area of Assam was remorselessly assaulted, punched and thrashed using metal utensils, bricks and trash cans. The violence broke out over the death of a patient admitted at a corona facility in Udali Model Hospital in Assam. The victim, Dr. Seuj Kumar Senapati, has received severe injuries and has been admitted to a hospital in Nagaon.
The number of COVID-19 cases have seen a dip but the violence against doctors and healthcare workers has seen a sharp rise. Relatives of patients are resorting to violence in grievance of their deceased ones.
Doctors Assaulted In Karnataka & Assam
According to reports, more than a dozen doctors and healthcare workers were assaulted in Karnataka. After Dr. Senpati was brutally beaten in Assam, a mob of four inhumanely thrashed Dr. Deepak, a paediatrician who was treating a six-year-old with dengue. After the death of the child, Dr.Deepak was so mercilessly thrashed by the relatives of the deceased, he suffered a deep flesh wound in his skull.
Read more: How is India preparing to inoculate children against COVID-19
Similarly, Times Now reported that a lady doctor was also slapped. This was done by a relative of a Covid patient at VIMS Hospital, Ballari. "People are suffering due to the ongoing situation. They have anger against the government but can only subject us to their violence because it's easy and has no serious repercussions", says Dr. Ruma Dixit, Obs-Gyn at Medcare Hospital, Lucknow.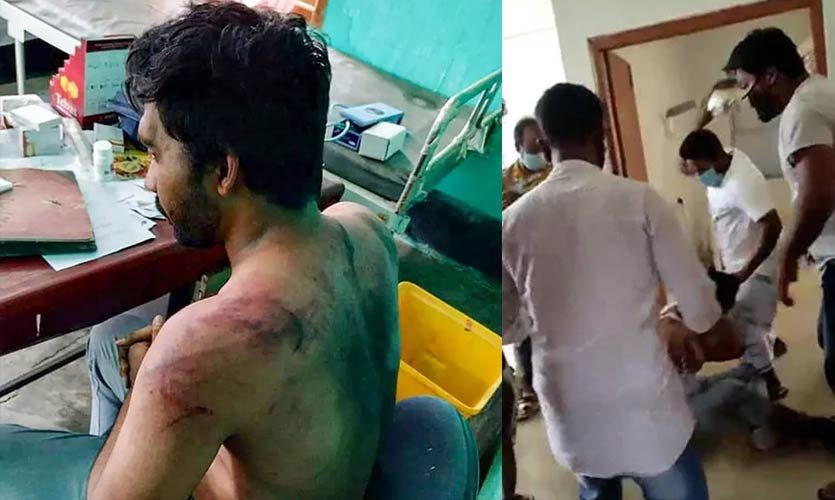 Remedy To Violence
"The medical associations have taken this matter seriously. We will not tolerate any violence against any of our esteemed doctors", says Dr. Ruma. The IMA chief, in a letter to the Union Home Minister, has urged to enforce stringent laws and take strict measures against the violence and declare every hospital as a "protected zone".
Karnataka Association of Resident Doctors too have demanded setting up a state-level legal cell for doctors. "As a doctor I feel betrayed. The people we serve, the lives we save, are the ones beating us", adds Dr. Hemant Rudra, Oncologist and member of IMA , Lucknow. "During the spike in cases, I received many calls where the person used vulgar language even threatened me for being a doctor", remarks Dr. Rudra.
According to an analysis, more than 80 per cent of the doctors faced violence during the pandemic and 70 per cent of it was caused by a patient's relatives or attendants. The rising violence has put the medical world in a shock. The government is yet to make its statement over the violence and break its long meditative silence. A result of such violence has been seen in Madhya Pradesh where more nearly 3,000 doctors have resigned after the High Court called their strike illegal.
Medical professionals should be provided with high level security, especially the ones working in hospitals and special-cell should be set up to manage the crimes against them.