In late May, Mexicos' Ministry of Culture accused leading fashion brands Zara, Anthropologie and Patowl for cultural appropriation. It has stated that the designs used by these brands have been inspired  from the Mixtec communities.
Mexican authorities nabbed Zara, Anthropologie and Patowl for taking inspirations from their indigenous designs without benefitting the respective communities. The cultural minister, Alejandra Frausto remarked that the designs in use showcase the lineal symbols pertaining to the environment, Mexico's legacy and a global perspective of their community. The designs released by the three fashion globetrotters have an uncanny resemblance with native huipil dresses idiosyncratic to women in the Mixtec community of San Juan Colorado. However, Zara has simply refuted the claims stating the designs in question have not been intentionally borrowed or inspired from the community.
However, this raises the talk around cultural appropriation in fashion. Where should one draw the line? And, how much can be borrowed or 'inspired' from a community.
Why cultural appropriation matters
"(When you) use certain ideas, artistic and cultural heritage of a community without any acknowledgment to that community; that's cultural appropriation", explains Bani Batra, leading fashion designer of Delhi who runs a eponymous fashion store. Generally, cultural appropriation is done by a dominating community i.e. a community covering more landmass and having a larger population. "It is simply a misuse for profit", adds Batra.
Read more: How the Raj influenced the Indian understanding of clothes
The reason why cultural appropriation owns an odious notion in society is because of its oppressive nature. "It gives birth to monotony globally. Also, this snatches away the recognition of culture and art from the original people", remarks Mr. P Ravichandra, Ast. Professor of Fashion,AIFD, Bangalore.
Fashion giants VS appropriation
The mint-hued minidress with emerald embroidery, plain white top with embroidery and cyan shorts came under Mexico's radar for cultural appropriation. But many such 'inspired' looks often go unnoticed. However, this is not the first time Zara has taken 'inspiration' from an indeginious community.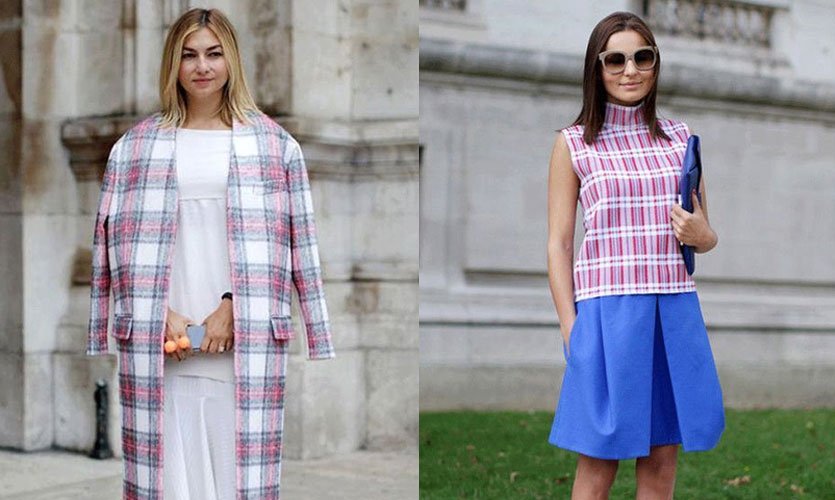 In 2013, a trend famous as 'Chinatown chic' or 'migrant worker chic' featured brightly-coloured plaid prints reminiscent of interwoven tote plastic bags, became vogue. "These bags have been birthed by China. But the US adopted them and marketed them. Not only this, they used them to create a trend", adds Ravichandra. Zara instantly adopted this style nicknamed "Chinatown's bag plaid" and the style surged to ubiquity.
Read more: Is the fashion world bargaining on diversity?
Similarly, Australian fashion designers too have appropriated a community in the past. Designs of Torres Strait Islanders and Aboriginal artworks have been stolen by businesses to create a trend and earn capital gains. "It's like plagiarism in the fashion industry. If you give credit and profit to its mother community then it'll be legitimate", says Ravichandra. 
The discrimination
Couture giants and fashion lines and even models and celebrities have discriminated or culturally appropriated a community in some way.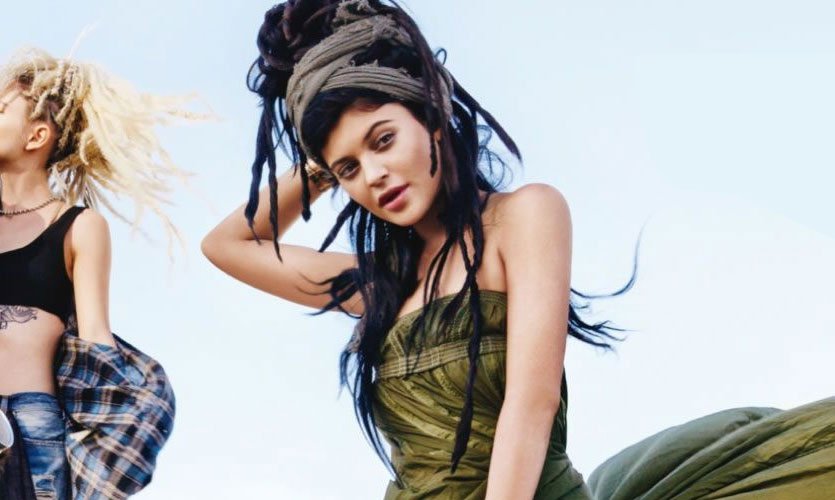 An instance of this was observed when Kylie Jenner was highly praised for wearing flowing dreadlocks during the Oscar Ceremony in 2015. However, black actress Zendaya who originally had that hairstyle and showcased it during the ceremony was heavily criticised by Italian-American reporter Rancic. "Kylie being a white woman was praised. Zendaya had it originally. It's a harsh play of cultural appropriation", adds Batra.
Defining the boundaries
Recently, Kim Kardashian was seen flaunting Om earrings. With fans and the public commenting "Hinduism isn't an aesthetic", she faced criticism for adorning the earrings as fashion. This is not the first incident when some celebrity has used objects or things from different cultures as a part of their outfit.
"Defining the limit is important. Simply copying styles and designs and calling it inspiration won't go easy", says  Rahul Paul, who works at Biba Apparels Pvt Ltd as a Fashion Strategist. Also the concerns — which most people and the governments have — include lack of credibility and disrespect. An instance of disrespect occurred when Rihana posed naked adorning a diamond-studded Ganesha locket. 
The fashion sector might be allowed artistic freedom, however, sentiments and appropriation might have to be kept in check. Italian fashion behemoth Gucci has also been criticised for selling a kurta displaying South Asian designs as western aesthetic collection.
Solution to appropriation
"Give full credits and profits to the people who own it", says Paul. We all have been a part of cultural appropriation in some way. On a personal level, it is harmless but when done on a global scale, that too as a popularity stunt, it becomes perilous. The fashion companies should ensure that even if they curate a design out of inspiration, it's done in the favour of its original community or race.