It's been a year, and finally, public spaces are opening up partially. While we are still getting used to the 'new normal', Delhi's Bikaner House hosted a grand exhibit. The 'On Site' exhibition showcased four leading galleries in India. It included Vadehra Art Gallery, Delhi, Nature Morte, Delhi, Chemould Prescott Road, Mumbai and Experimenter, Kolkata. The exhibit marks a re-visitation of collective in-person presentations.
The exhibit brought together the most prominent and unique art galleries in India and some of its most recognised artists. It brought in perspectives of more than 40 artists. And, also shared works made in the recent months, ravaged by the pandemic; 
The exhibition presented a slice of contemporary concerns that go from extremely personal to larger political statements. And, keep an eye on current times of isolation. The exhibit marked the beginning of a new chapter in art-making and viewing. It brought a cautious physicality back to art.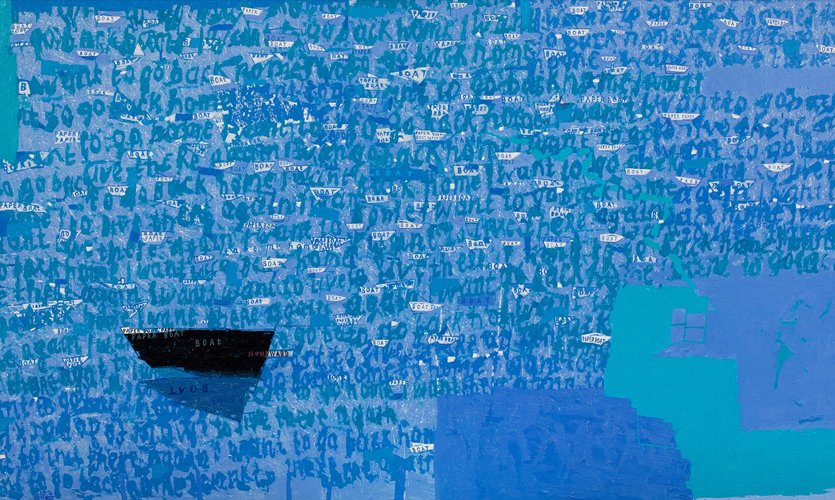 The Tales Of India's Art Galleries
Each section presented by the four art galleries in India is "like a mini-exhibition" as Priyanka Raja of Experimenter puts it. There were solos within the main show. Prabhakar Pachpute's Lone Runner's Laboratory showcased his imagining of a post-mined and post-industrial landscape. There was also a showcase of recent works by B.V. Doshi, the Pritzker Prize winner, hosted by Vadehra Art Gallery.
The selection featured eleven works — mixed-media paintings on canvas, metal sculptures, drawings and a teakwood door originally designed for Gunvant Mangaldas.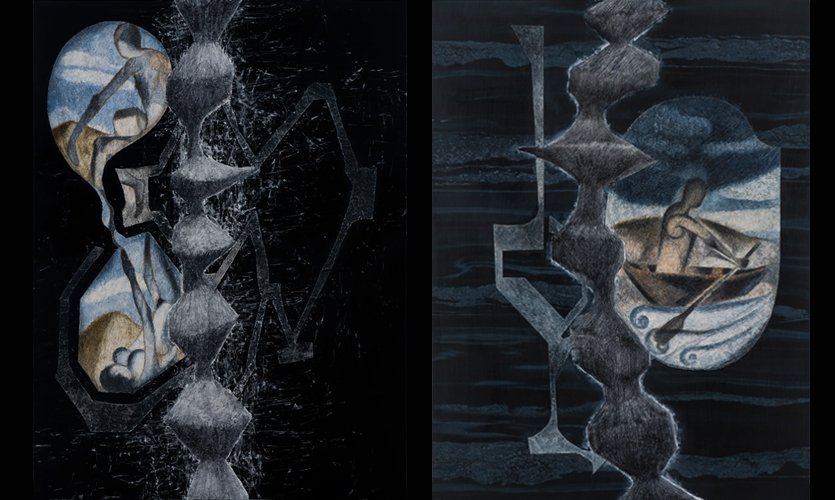 The Art And Its Artists
The titles of the various shows within the show focused on the slowing down and moments of reflection from last year. For instance, the Vadehra Art Gallery showcase, The Memory Keepers, came up when the team was looking at the images by four artists—Atul Dodiya, Arpita Singh, BV Doshi and Shilpa Gupta. Atul Dodiya catalogued "fear as a driver of both hope and anxiety". Shilpa Gupta's artwork explored "the over-intensification of individual emotions" resulting from the ongoing pandemic.
Creating a dialogue between art and science were Asim Waqif, LN Tallur and Martand Khosla, each of whom explored different dimensions. If Khosla's miniature furniture assemblage explored domesticity and gravity. At the same time, LN Tallur's sculptures questioned the relationship between the traditional and the contemporary.
Meanwhile, Nature Morte showcased the works of three generations of women artists — Mona Rai, Bharti Kher, and Tanya Goel — who proposed abstraction as a correlative to current advancements in science. 
Architect BV Doshi's works reflected how the Padma Bhushan recipient put emphasis on sustainability. It also reflected how he navigated the relationship between space and culture. Thus, creating a balance between local needs and culture and western inspirations. Occupying a corner was a teakwood door, originally designed by Doshi for Gunvant Mangaldas House in Ahmedabad.
Also pertinent to the times was Jole Dobe Na (Those Who Do Not Drown), a film by Naeem Mohaiemen, which premiered in India at On-Site. The film was conceived in response to a prompt given by Raqs Media Collective (for Yokohama Triennial 2020) to think about the afterlife of caregivers.
"All four projects have a certain sense of nostalgia and a quiet quality to them. We had a sense of inward-looking, whether with Atul Dodiya's solitary figure or with Arpita's 'homeward'. Shilpa explores the complexities of mobility or the lack of during the recent months, while Doshi creates melancholic images while delving into childhood memories. The title seemed apt to unify the different projects by the four artists," said Vadehra.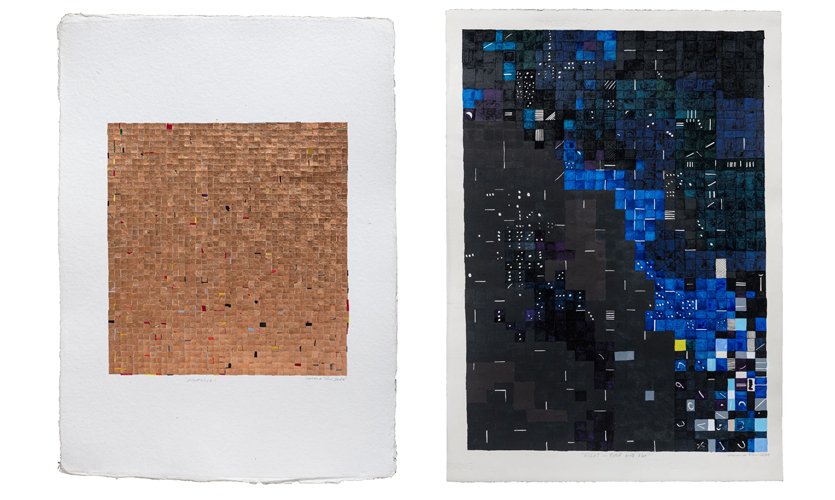 Bringing Exhibits Back
In another part of Bikaner House, the four galleries are also hosting a Drawing Salon. "Traditionally viewed as markings, notations, and sketches—often on paper or personal diaries, the influence of drawing and the scope of the Drawing Salon goes well beyond its physical act and explores the medium as thought, as to form and as practice," mentioned the exhibition note.
A collaborative exhibition by four Indian galleries posed multiple questions and offered varied possibilities through the works of some of India's most prominent artists. The On-Site exhibition at Bikaner House gave an experience of memories rushing down in people's heads and bringing the feel of exhibitions back. With artists expressing their views and feelings, visitors could feel and relate. The Tale Of Four Galleries is just the beginning of the physical spaces being open again.