With 'sustainable' living taking over the minds of millennials, it's hard not to want to adopt these trends. Whether you have a green thumb, care a lot about the environment, or simply want to turn your home into an eco-friendly one — an eco-home is now increasingly in trend.
In metropolitan cities, finding a home with decent space could burn a deep hole in your pocket. "Eco-friendly homes are based on the concept of building the entire structure with recycled and waste materials like wood, metals and ceramics", says Young Environmentalist Association in Lucknow. Eco-friendly homes focus on reusing discarded and old materials, thereby keeping the waste within a recycling domain rather than being isolated completely. This helps reduce the carbon footprint and consequently result in a healthier environment. If you act smart and adopt this concept, then you can save not only on the financial end but on the environmental front as well. 
Here's where you can start:
Cardboard and Wooden Crates
You can build your furniture, staircase and flooring just out of discarded cardboard pieces and wooden crates. "Cardboard furniture is still unknown, but it is highly durable, water-resistant and can last as long as your wooden ones", says Vaibhav Goel, an architect. Find some wooden crates from your local scrap shops and ask any carpenter to craft your desired item. This slackens up the weight off your pocket. 
Recycled Toilets
Thinking of buying a new commode? Visit a scrap yard and build it for yourself. "Old commodes are usually discarded, however, the ceramic can still be used", remarks Goel. Find the ones which are in good shape and use different pieces to get it assembled. It'll be as good as new.
Glass
Glasshouses usually have a yard where they discard the broken ones. However, if you visit a large yard, you can end up buying huge pieces, which when cut can fit exactly in your windows. It'll save you a lot of money.
Water Conversion
Investigate your RO filter and your washing machine. The waste water from RO can be stored to wash your entire car. "And if you store the waste water from your washing machine, it can be used to flush toilets", adds Young Environmentalist Association.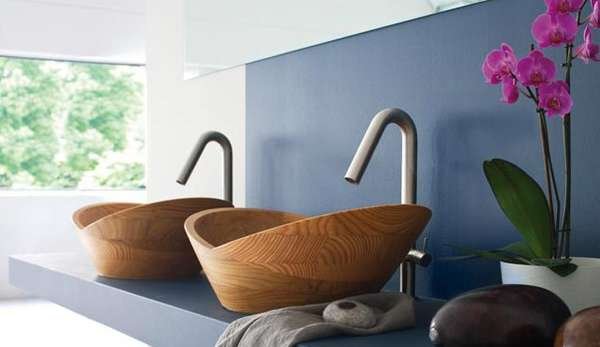 Bamboo Basins
Bamboo basins and sinks will cost you one third that of the traditional ceramic ones and will also add a rustic appeal to your home. Also, their durability cannot be questioned and can literally last for a lifetime.