You've probably seen quirky block printed sarees and dresses on Instagram. Perhaps you've even mindlessly scrolled away or double tapped a photo or two. And, as more and more Indian brands mushroom, showcasing their creativity to fuse traditional techniques into contemporary fashion; Chhapa which has been churning out such collections since 2013, still continues to. 
Thanks to the nature of my work, Chhapa wasn't unknown to me. Perhaps, it isn't to you either. The brand has come a long way since; and Amdavadis are at its helm. But what's new about an Amdavadi brand creating textiles and churning out garments? A closer look reveals that Chhapa is more than just that. 
The idea for Chhapa stemmed after the founder, Shipa Patel, visited her hometown, Deesa. She spent time in the art district and met artisan families who practice woodblock printing, an almost 300-year-old dying artform. 
Reviving the art of Chhapa
After returning to Ahmedabad, where Patel grew up, she decided she wanted to do something with design. Afterall, she was already an interior design graduate. "She fell in love with block printing and wanted to do something with the artform. As there were no jobs, the next generation of artisans didn't want to continue block printing. In a way, Chhapa has given them a reason to", says Hardik Patel, co-founder and Shipa's husband. And that's how Shipa began Chhapa, which as you know, means 'printing' in Gujarati.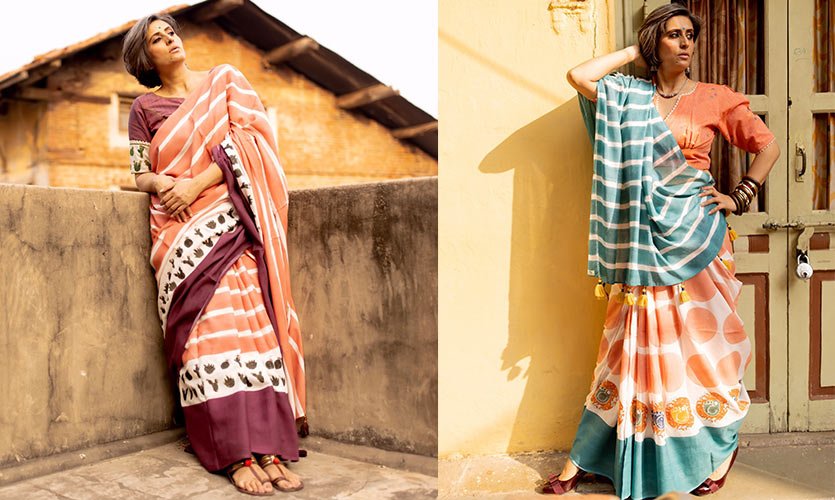 Reviving a dying artform is a daunting task, but Shipa managed to rope in a few artisans. She began designing quirky motifs, think: cacti, flamingoes, cartoon characters, auto-rickshaws, and more. So far, block printed fabrics available in the market mostly had floral designs. But Shipa's fun spin is exactly what made Chhapa stand out and grow.
Read more: HistoriCUL is helping Ahmedabad rediscover its culture and culinary heritage
Soon, Chhapa had a vast collection: Sarees, kurtas, kaftans, dresses and more for women. And also, shirts and kurtas for men. Their other collections include shirts or dresses for kids; and accessories like bags, camera straps, pouches, iPad sleeves, and more. And now, Chhapa plans to expand into home furnishings too.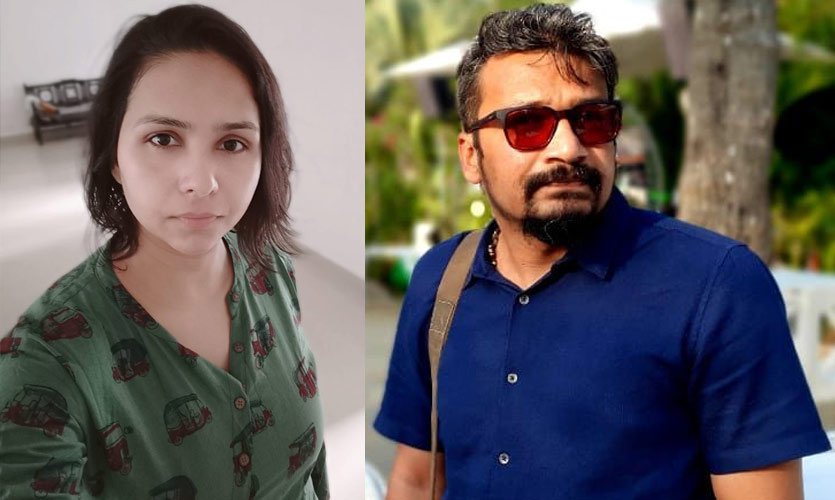 As the brand grew, Shipa's brother Bimal and sister-in-law Shital joined in to help. The team of four — Shipa, Hardik, Bimal and Shital — and others worked on launching an online store in 2017. And in 2018, they opened a flagship store in Ahmedabad's thriving neighbourhood, Vastrapur. 
But the main challenge that still remains is coordinating with artisans. "Shipa comes up with ideas and creates the designs. Her interior design background helps, or sometimes we bounce ideas off each other. Later, everything is explained to the artisans through video calls. It's a bit of a challenge, but the younger generation of artisans have helped make video-calling easier and taught the others how to do it too", says Hardik, explaining how the couple works out of Australia, where they have now settled. While Bimal and Shital run the business affairs and the store in Ahmedabad.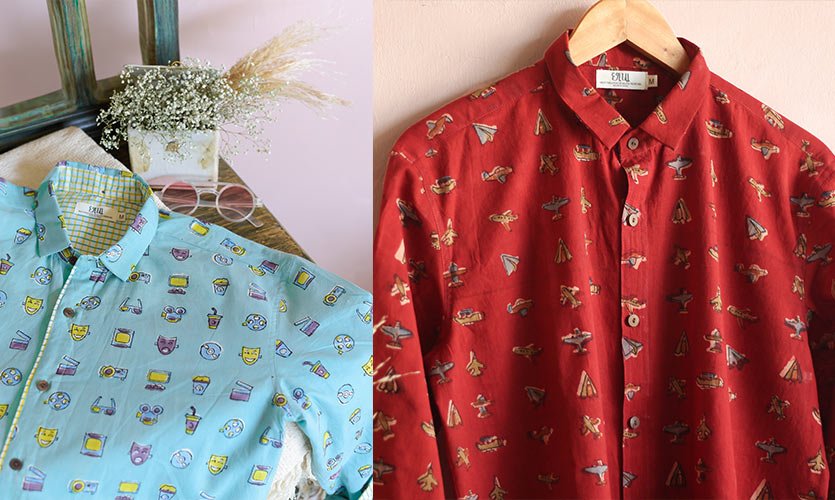 Talking about how they source textiles, Hardik says, "Being based in Ahmedabad helps; but we also source fabrics from other parts of India. We're working on bringing Bengal khadi to our collections, and a lot of our fabrics come from Surat too." 
Staying true to Ahmedabad
Starting out small by selling at flea markets in Ahmedabad and other cities, Chhapa has gone on to become a brand with a large following on social media. "In 2020 alone, we created ₹50 lakh jobs, which is something we are very proud of", Hardik says about the success of the brand. At the same time, he also credits it to the business acumen Amdavadis are known to possess. "We started out with ₹50 lakhs and now have a turnover of one crore", he says and rightly so; because let's be honest, Amdavadis truly know how to run a business. 
Having a base in a textile hub, has surely made things easier for this Amdavadi brand. But what I love about Chhapa is how it is a reflection of the city. Ahmedabad is known for its heritage charms and the pols, but at the same time it's also a growing city that's fairly influenced by the western world. Chhapa reflects that too, as they manage to spin tradition into contemporary life.