The U.S. Presidential Elections have been the talk of the globe since Joe Biden has taken over. However, what attracts more is that Kamala Harris is the first black woman Vice President in the White House. But, Harris' choice of colours for her inauguration outfit is also worth taking note of. 
Harris wore a purple Christopher John Rogers cover over a co-ord dress with exquisite pearls, gesturing to her Alpha Kappa Alpha sorority roots. Her inauguration outfit represents something beyond style. The aim to wear two black creators for an auspicious and beautiful event further forms the contention that Harris is flagging the local area she so profoundly loves and desires to keep inspiring through her approaches as she swears in.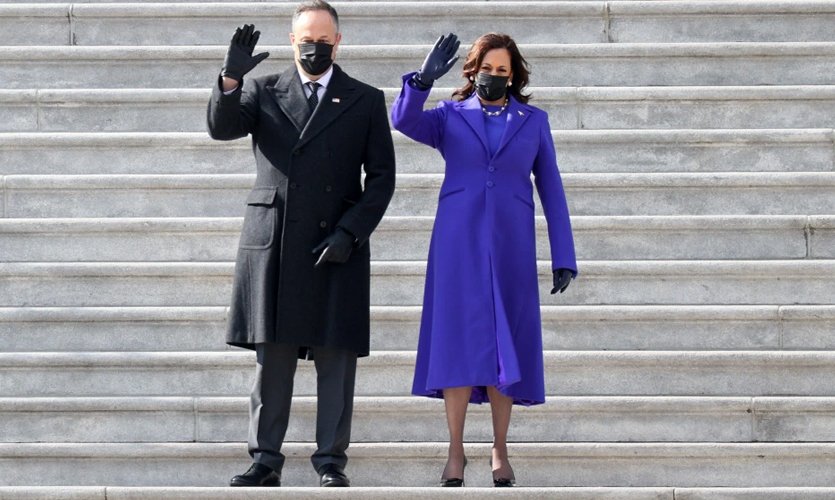 The attire talks about her mission, her boldness, and her aim to build a new world of equality. It talks about her past, present, and future through that simple look which depicts a lot more than it is. Not just the designer, but the colour purple represents 'majesty' and a sign that a new history is set to be created. Symbolic and Significant, the colour talked about how the new political rule will bring glory to the States. 
Kamala Harris's wardrobe has been in talks for a while. The white trousers a night before the inauguration symbolises feminism, and the trousers have a connection to women's movements. While white represents rebirth, purple represents majesty. Both are a nod to the Women's Suffrage Movement. 
This is not the first time, colours and outfits have talked about. Earlier, Michelle Obama's scarlet outfit also depicted the political change and power that she holds.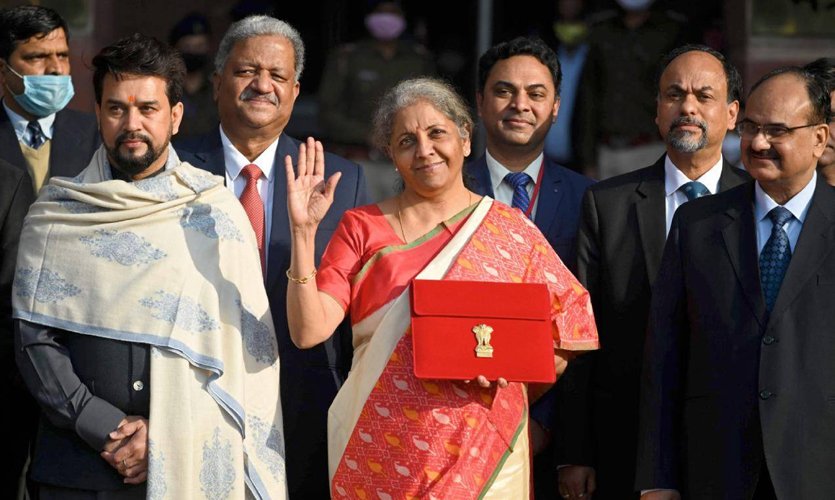 Recently, Indian Finance Minister, Nirmala Sitharam donned a red saree with a gold border symbolising the auspiciousness of the occasions i.e presentation of the budget along. Red is the colour of strong emotions like love, energy, attention, and power. With a new look and colours that talk about the auspiciousness of the event, Sitharaman has set a new style statement. 
From leaders to actors, wardrobes are no more restricted to style and charm but talk more about the persona and aims they hold in life.