Be it Neeta Ambani's bejewelled Abu Jani-Sandeep Khosla salwar kameez that's worth lakhs or modest cotton printed one, this Indian wardrobe staple has come a long way. It's 2021, and by now, the humble attire has blurred the boundaries of class, caste and religion in India.
The salwar kameez now stands for other things: Practicality and comfort, tradition, and aesthetics. It has widely replaced other Indian garments as the preferred choice. Even surpassing the sari, which is now generally reserved by the younger generation for festivities, weddings and more formal events.
The word salwar comes from the Persian word shalwar and kameez is derived from the Arabic words qamis or qameez
In recent times, royals like Kate Middleton, Duchess of Cambridge and political ambassadors like Sophie Trudeau chose to wear salwar kameez during their trips to India. It is this immense popularity enjoyed by this ancient style, that has contributed to the popular belief that salwar kameez is a traditional Indian outfit. However, it is hardly Indian in its origin.
"The word 'salwar' has been used to describe loose fitted trousers fastened by drawstrings at the waist in Turkey, Persia and the Arab world. The word 'kameez' is originally Arabic and is used to describe a shirt of usually varied lengths," write researchers Monisha Kumar and Amita Walia in their paper Elucidation of Indian Salwaar Kameez. Thus, it is widely believed that the origin of salwar kameez is either Persian or Arab.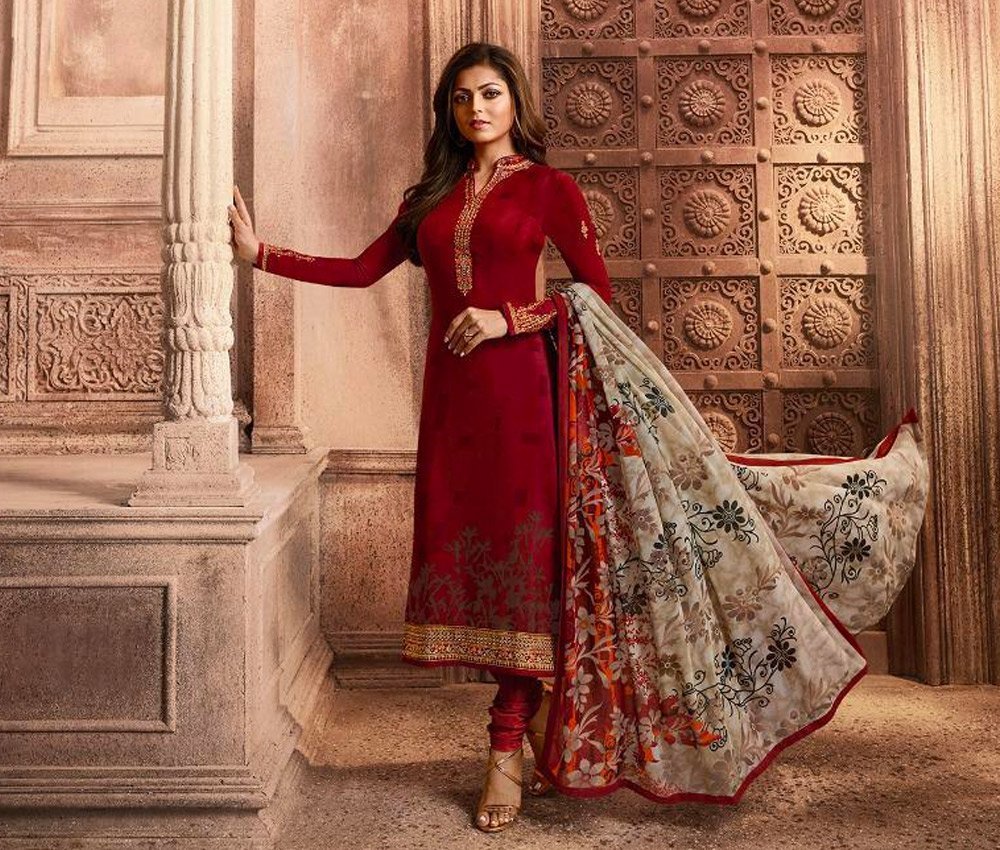 But in India, this cool garment was brought in by the Mughals around the 16th century, at the peak of their empire. As it was the most popular piece of clothing for men and women in Mughal courts, it soon made its way into the common man's wardrobe. Indian form of dressing, at the time, majorly comprised draped clothing: Sari and dhoti are some of the remnants of what people wore that have survived the test of time.
At first, the majority of Muslim women wore salwar kameez, but soon the style rippled and influenced Hindu women too. Perhaps because of its practicality and comfort. And, Hindu men began adorning kurta (a form of kameez) and dhoti.
As the former Mughal garment became a part of India's wardrobe, ideas of chastity and virtue that were associated with clothing in Islamic culture also seeped in and were boosted further when the British arrived.
According to fashion historian Toolika Gupta, women in India didn't cover their upper bodies due to the hot climate. In Bengal, there was no concept of a blouse underneath the sari. It's the British who subjected Victorian sensibilities to Indian women that the English word 'blouse' even became a part of the Indian vocabulary.
In Bengal, there was no concept of a blouse underneath the sari
As the ideas of clothing and respect in society got more intertwined, salwar kameez became a preferred choice of clothing for Indian women. Whether you owe it to its ease of wearing, practicality or modesty, it's rare to find an Indian woman's wardrobe sans this.
Multiple designers have contributed to maintaining its relevance in 2021, evolved it and made it worth wearing at an event or as everyday wear. And, brands like Anokhi, Anita Dongre's Grassroots, among others are even making it a part of green wardrobes to accommodate the sensibilities of a new generation.