A few years ago a Nopalitos taco (made with cactus) or a Burrata salad that served an entire portion of the cheese, was unheard of in Ahmedabad. But that's until an Amdavadi decided to change it.
When I first decided to move to the city, I wasn't worried about the food. I was well aware of Ahmedabad's thriving egg culture, the availability of different cuisines; and I knew that no matter what time of the night, I would always find food. What I didn't know about was the availability of a range of breads and bakes, Indian-made cheeses and menus that feature food from across the world.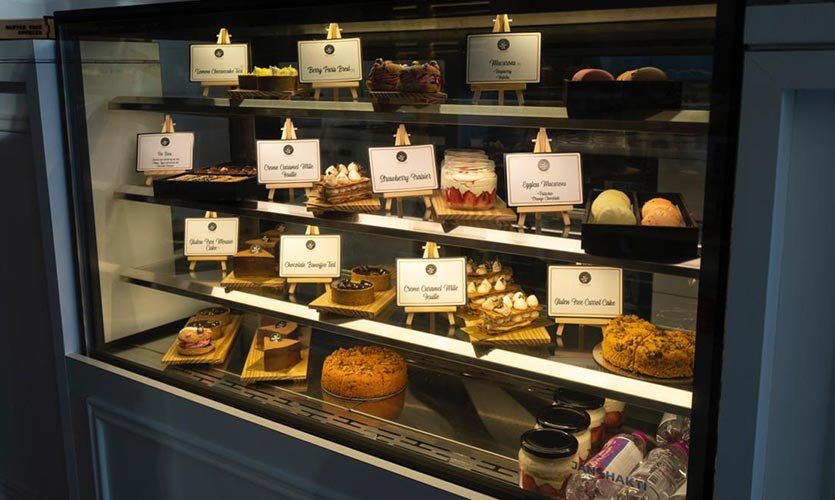 The Gourmet Lab and Le Artisan Boulangerie took me by surprise. "Studying abroad, I got a chance to try a lot of different foods. When I came back to Ahmedabad, I missed those rare artisanal breads," says Riddhi Patel. She searched the city and realised that there was no way she would get the breads she wanted, until she baked them herself. So Patel set out to graduate from Le Cordon Bleu in bread making. She began selling breads and other bakes at exhibitions and received a lot of orders. Eventually, Le Artisan Boulangerie was born in March 2018.
Serving the world on a plate
Le Artisan Boulangerie started dishing out bagels, a variety of croissants, pretzels, börek, and more. They also added cheeses from vendors across India. Now their menu features several items, which most other places don't serve; think: zaatar cheese croissant, pizzas made with a ragi base, gluten-free pastas and breads, among several other items.
Read more: My Meera Store offers unique jewellery made out of natural stone
Ask her where the idea to set-up her own boulangerie came from, Patel says, "Anyone could do this. Anyone can get inspired from their travels, but I decided that I should bring what I ate on my travels back to Ahmedabad." She says that while most people are curious, not everyone experiments with food while traveling. Le Artisan Boulangerie fills the void of European bakes, breads and other European food in the city. "Why do people say good food is found only in Mumbai or some other metro city? Why can't it be here in Ahmedabad? I didn't want it to feel like Ahmedabad lacks something," she says.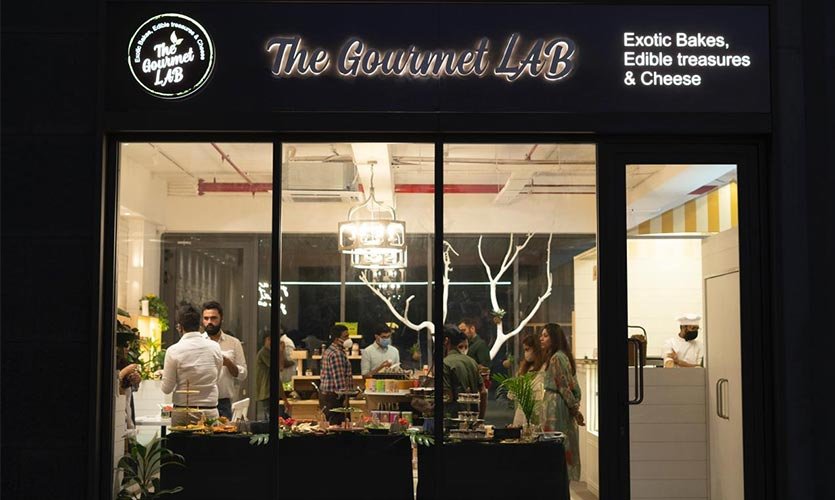 Patel's Le Artisan Boulangerie has been a success. One of the first businesses to be serving artisanal breads, gluten-free pizzas and pastas, it's not hard to believe that Patel's venture thrived. But her urge to offer something unique to Ahmedabad is so high that she also opened The Gourmet Lab, a full-scale restaurant offering out-of-the-ordinary food, in January 2021. Here's where you'll find that taco that's made with cactus, a variety of tartines, savoury mille-feuille, souffle omelettes and whatnot.
Western ingredients, Indian palette
But offering western recipes that often require rare ingredients isn't easy. Sourcing ingredients was hard, "Ingredients were not available in Ahmedabad and often, I had to get everything from Mumbai. As I was one of the first few businesses to even require certain items, even shipping costs from Mumbai were high. Of course, things are better now and availability in Ahmedabad has increased too," she says. Initial hurdles like these may have deterred any average person, but Patel navigated her way around. She even says that some things, although hard to do, were fun to learn. "Working with cactus [for the taco at The Gourmet Lab] was a lot of fun. You have to carefully clean it, if the thorn pricks you, it's itchy; and we had never worked with an ingredient like this before. But it was fun and we learnt along the way," she says.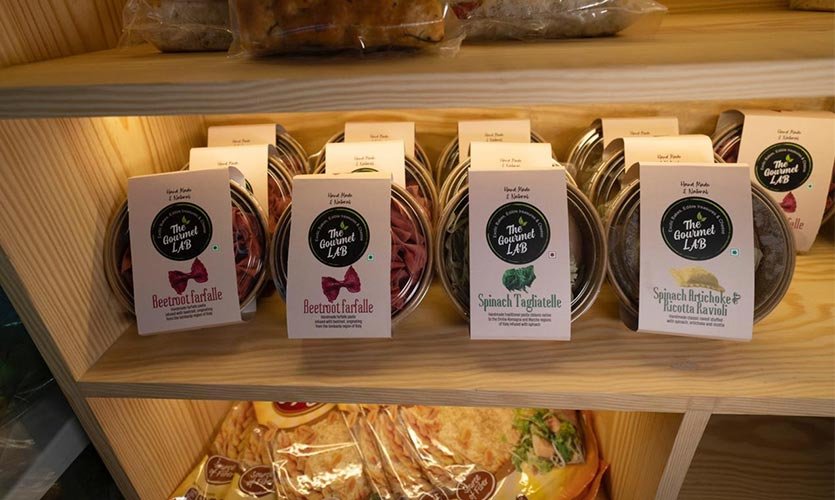 Ask her whether Amdavadis like what's being served on their plate, Patel says, "There are a few tweaks to every recipe to suit the Indian palette. We serve avocado and mushroom toast; the avocado is cut in segments instead of a mash so people know what it is. But I do add some Amul cheese because that's the flavour Indians are used to. Even all our pizzas have a bit of Amul cheese so that people still get a familiar taste. All the other cheeses we use too, are Indian-made so they're vegetarian and we have vegan options as well." Patel says that she wants people to know what they are eating. So much so that she even got a degree in nutrition. But most of her clients venture into The Gourmet Lab or Le Artisan Boulangerie because, "They are now curious and want to try something new." And, their curiosity is only increasing.
The Amdavadi Way
Speaking about running a food business and even taking the risk of opening a new restaurant in the pandemic, Patel seems unfrazzled. "People are eating fancy at home now," she says. As people got accustomed to eating at home, they switched to experimenting with food too. Through the pandemic, most haven't simply ordered in and explored the city's food, but they also, "bought a variety of breads and cheese to try out a recipe at home. People are travelling less, so they are exploring the world through their city more." Which turned out great for Patel's business as they managed to maintain a steady flow of orders.
She also talks fondly about the changing food landscape of Ahmedabad. Patel is happy that more businesses offering a variety of cuisines are mushrooming all over the city. While this means competition for her brand, she's happy that she has managed to offer Ahmedabad unique food options. "It's all made in Amdavad, by an Amdavadi, for Amdavadis," she says.