Recently, the highest-paid female athlete in the world, Naomi Osaka, decided to exit the French Open Tournament citing "long bouts of depression". Since she won the United States Open in 2018, this caused waves of shock in the sporting world. The incident forced a lot of organisations worldwide to introspect and acknowledge the prevalence of mental health issues among athletes of all levels.
With this announcement, Osaka joined the likes of Michael Phelps, Kevin Love, Virat Kohli and other renowned players who have spoken about mental health. By sharing their struggles with it, they have not only sparked a conversation but have contributed immensely to destigmatise it.
Downplaying mental health
According to studies cited by academics and the International Olympic Committee, an estimated one-third of athletes suffer at some point from a mental health crisis. Even then, the drawbacks of poor mental health continue to be downplayed in most countries, often not considered worthy of careful monitoring and treatment.
In India, mental health problems, like sex and menstruation, are still one of the biggest taboos, mentioned only behind closed doors. In the sporting world, things are even worse according to Raspreet Sindu, captain of the Indian Basketball Team. "We are always taken to a doctor or physiotherapist in case of a physical injury, but a case of mental injury isn't even taken into consideration," she said.
Read more: Mental health techniques that can help you keep calm
Athletes, in our society, are often seen as the epitome of paramount strength, agility and vitality.
The ones setting a benchmark for optimum fitness levels, are widely considered untouchable by perils of the mind. "Sports have always been harsh. You are a champion one day and a loser the next, but since we are taught to lose gracefully and always get back to the game, we are considered immune to mental health struggles," said Sindu.
According to Dr. Jyoti Sharma, a Gurugram based psychologist, this is a fundamentally flawed judgement and expectation. "Athletes are at a higher risk of developing mental health issues due to the sheer nature of the profession and the commitments it entails," said Dr. Sharma. A lot of factors – high-pressure games, being distant from family, media scrutiny, brand engagements and high level of expectations from fans, teammates and even oneself – puts them at a higher risk of developing a mental health problem, she added.
Battling it out on-field
Raspreet recollected her struggle for peace and motivation, post a final match against Thailand, in 2011, in which India lost by one point in the last 30 seconds of the game. An extremely significant match, that would have won India its first-ever gold medal in International Women's Basketball. "I was 21 and it was devastating in a lot of ways. As a young athlete, I thought my career was over," she said.
It was the support of her family and partner that brought her back to the court and rediscover her love for the game. When asked about how important emotional support is for athletes, she said, "It is everything. If you don't have a support system and you are a female athlete in India, it is very very hard to survive. One setback can potentially end your career."
Read more: Here's why your kid should be reading more
In a patriarchal society like India, the privilege of being a female athlete supported and backed by family is rare. In such situations, the need for a sports psychologist becomes even more urgent. "A coach can motivate you, no doubt about that, but your full potential can only be known when a psychologist helps you convert your weakness to strength. Coaches cannot penetrate deep into the psyche of the person and help them deal with their inner traumas or grief," said Dr. Sharma.
Numerous studies have proven that mental and physical health are correlated, and both need to be consistently trained and treated with equal diligence. Neglecting the mental health of athletes, for a long period, can also impact their on-field performance. These problems can manifest physically in the form of, "shivering, shakiness or calf muscle tension," according to Dr. Sharma. "If you are holding grief and heaviness while undergoing intense physical training it can even lead to a stroke," she added.
Prioritising mental health for athletes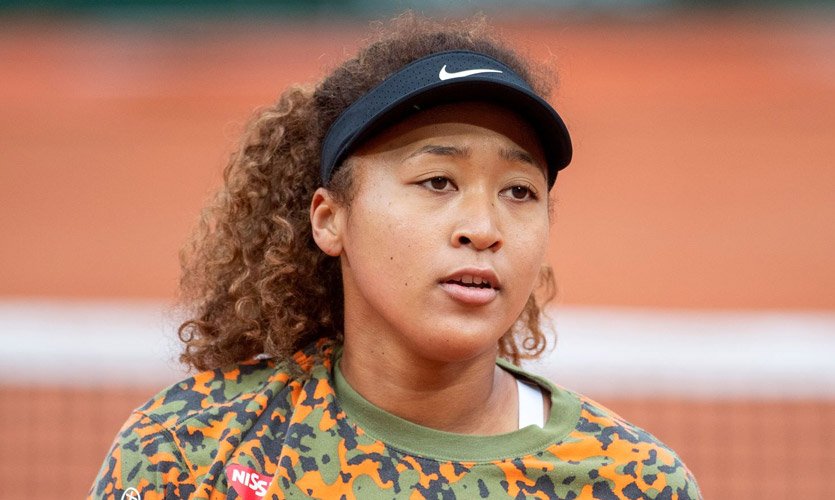 The evolution of technology and media, where everyone is a paparazzi and an influencer with an audience, has increased the stress of public life to tenfold. Today, one negative comment on social media is enough to send you into a spiral of self-doubt leading to other serious conditions like anxiety. Thus, mental health is not something we can afford to ignore any longer.
Over the years, some steps have been taken to prioritise the mental health of athletes. Some examples include the NBA appointing a Director of Mental Health; and England's Football Association announcing a campaign with Prince William to treat mental health as important as physical health.
In India, we are yet to see some significant steps being taken, even after experiencing the exhilarating results of mental health coaching in the Cricket World Cup of 2011. The Indian Cricket Team had gone under rigorous mental fitness training by South African coach Paddy Upton, which played a vital part in their victory. It is high time this privilege is extended to other players across games as well, who may not all compete at the World Cup, but do deserve their share of sanity for representing India internationally.