What happens when the very career you're trying to avoid ends up becoming your passion? It's at times like these when brands like My Meera Store are born. My first encounter with the brand occurred when I was scrolling through an e-commerce site browsing earrings that were a bit unique and My Meera Store popped up. I could easily call it an instant attraction.
I looked deeper into the brand and found a trove of pieces made with natural stone. What I loved about it is that each piece was different from the next, and the stone was left in its natural form. Over the years, My Meera Store has expanded their offerings. You'll of course find earrings, necklaces, bracelets, rings, and anklets. But they also offer candle holders, coasters, mask chains, face rollers, and lapel pins and cufflinks for men.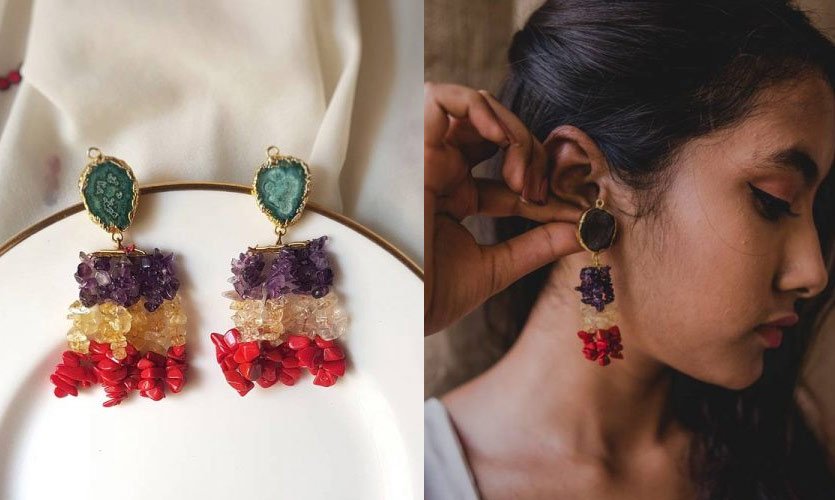 Designing My Meera Store
For Jinal Choksi – founder and designer – the natural form of stones is what pumped her to begin working with them. Before she set-up her brand, the jewellery business was not something she wanted to get into. "My father has a traditional wholesale silver and gold jewellery business; and my mother is a self-taught jewellery designer," she says. Growing up around jewellery, Choksi hoped to venture into another profession. At 24, her passion to earn took over and slipping into curating and selling fashion jewellery seemed like the obvious thing to do.
Read more: Chhapa is reviving a 300-year-old art form and churning cute garments
Choksi remembered her summer holidays at her Nani's, where local markets sold natural stones. As a kid, she used to make jewellery during her visits. Her natural skill of jewellery designing, combined with a passion to make something unique led her to start designing pieces under My Meera Store.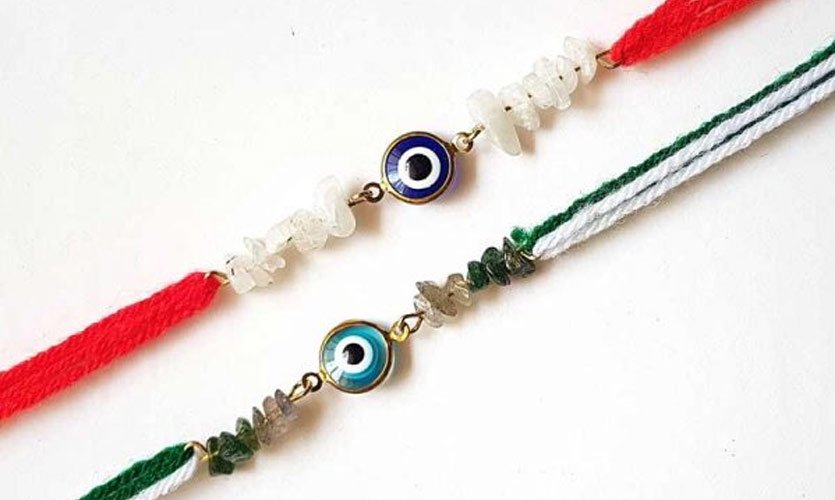 My short phone call with Choksi was enough to tell me that for her, passion trumps everything. That's also how she named her store. "Meera bai was passionately devoted to Krishna. That's how I feel about what I do too," she says. She added the 'my' to Meera because, "I love it when people call it My Meera Store; it's like it's their own too." Choksi has ensured her brand revolves around her passion. "We were doing a photoshoot and working with someone who left her job to pursue her passion for baking and turn it into a business," she says, talking about how she prefers to work with equally passionate people.
Keeping it natural
But of course, her focus is on stone jewellery. While natural stone is attractive to look at, it's hard to work with if you're not shaping it. "I didn't see too many people work with stone jewellery, but each stone is so unique and it always looks attractive," she says. The same can be said about Choksi's designing process. "I've never followed a pattern in designing. If I love the design, I will go ahead with it." And, it's only fair because you never know what the shape of the next stone is going to be. "The only thing I keep in mind is that the piece shouldn't seek attention, it should be subtle and classic," Choksi explains.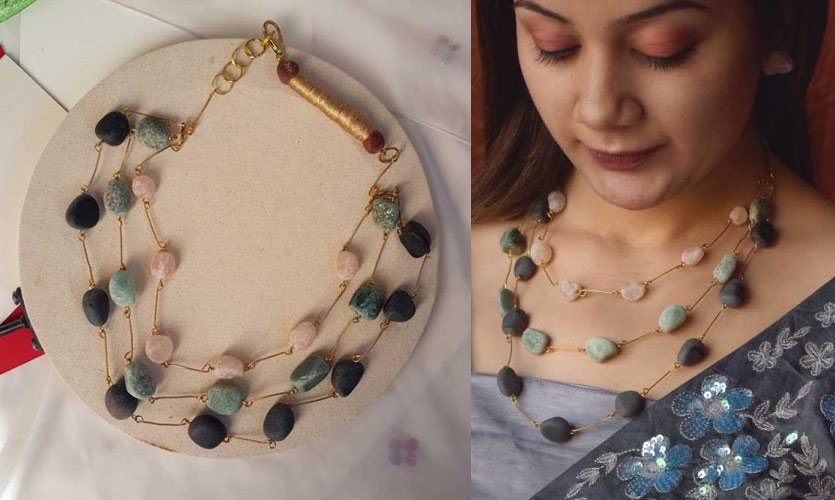 When Choksi began with My Meera Store, this idea seemed like a bit of a hurdle. "People received their order and would say it's broken. Educating them that the stone is not broken, but in fact in its natural form was tough to do," she says. It was an even bigger challenge to get people to accept the designs as an online store as in-person interaction is completely out of the picture.
But Choksi succeeded and eventually, the hurdle has turned into the brand's USP. That's why no two pieces on My Meera Store are the same. You'll almost always get a different piece, and everything depends on the natural shape and colour of the stone. "Popular designs can't be replicated. It's bad for business when you can't replicate a design people want. It's not possible with every piece. But now, that's what's unique about My Meera Store," she says.
As an Amdavadi, Choksi beams about how much Amdavadis love her brand. She says that the response has been great from the city. "As Amdavadis, we're people who love following our passion," she says. And in my experience that stands true for the city. Amdavadis do love to do only what they love; and somehow seamlessly turn their passion into a business that people come to love, just as what Choksi has accomplished with My Meera Store.