Shortage of oxygen, injections, and hospital beds: The crumbling healthcare system and the acute shortage of resources and vaccines is being reported for several weeks now. With Indians scrambling to find resources on social media, what's the state of those who don't understand Twitter and Instagram?
In Ode, a small town in Anand district, the townsfolk and a municipal councillor along with a local doctor are caring for patients and their relatives at a local hospital. And, not all patients at Siddhivinayak Hospital are residents of Ode.
With a shortage of hospital beds across Gujarat, "People from neighbouring villages and cities have also come to our hospitals in Ode", says Maulik Patel, a Municipal Councillor in Ode. Patel exclaims how one day there were several cars outside Siddhivinayak Hospital, waiting to enquire if COVID+ patients could be admitted. "We immediately added extra beds to each room and more in the ward, so that we could accommodate as many patients as possible. We obviously didn't want to turn them away", says Patel.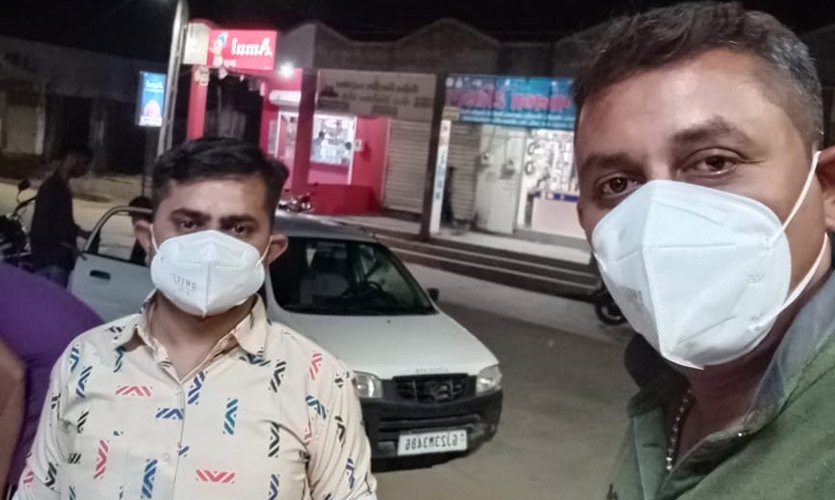 Patel along with the doctor and other staff at the hospital began caring for patients, ensuring every need was met. "The doctor manages to arrange for about 10 to 15 oxygen cylinders daily, but it's not enough. We have to ask the patient's relatives to try to arrange for cylinders and Remdesivir injections on their own because we're unable to acquire them too", says Patel.
Read about the Bengaluru startup that's hosting free online classes for children of frontline workers
The hospital, at the time of the interview, had 25 COVID+ patients, but Patel is weary as resources are acute as they're expecting more patients to come in as the crisis continues.
At the time of publishing this article, Gujarat had reported 10,743 cases on May 14th. On May 10 the state government said that the number of cases in Gujarat had stabilized. However, The Indian Express reported a worrying trend, wherein rural and tribal places were showing a worrying rise in positive cases. Anand is one of the nine districts where cases haven't stabilized, as per the report.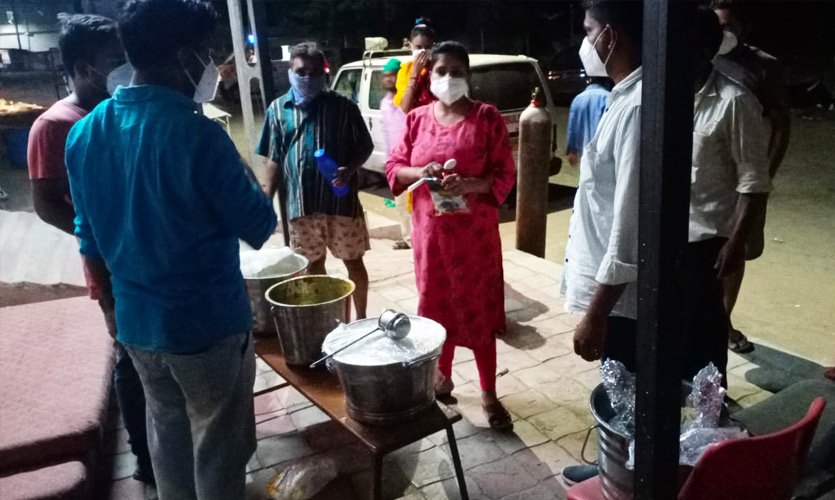 Ode's Siddhivinayak Hospital is currently caring for COVID+ patients and its staff, and Patel and other locals are pitching in. As most are not locals of Ode, patient's relatives have become the responsibility of the town. Patel says, "Since 21 days, we've been providing patients and their relatives, and hospital staff with three meals and snacks. We're also trying to help them find resources like medicines, injections; and pitching in for crematorium expenses."



The expenses are being pooled in via donations from townsfolk. A local tobacco unit run by Kundan Ben and Kalpesh Bhai are also heavily donating to provide meals and medicines. Another organisation, Ode Bandhi Samaj – run by residents of the town – is also contributing toward the care of the patients and has so far served over 116 COVID+ patients in Ode.
The state government, however, hasn't helped out. According to Patel, Ode Nagarpalika sanitised the town and its public spaces after the first wave. But not much has been done since. Patel further highlights that the townsfolk are stepping out of their homes due to the lack of a strict lockdown by the government. "There are no cops conducting checks as they did during the 21-day lockdown in 2020", he says.
Talking about how the state government could help, Patel says that checks on ambulance costs, costs of injections and oxygen cylinders will help. He further highlights that vaccination drives too, need to be amplified in small towns, "These are village folk who need to be educated about the vaccine and why there's a severe need to get vaccinated."
However, as of May 14, vaccinations for 45+ have been suspended in Gujarat for three days.