Every warrior has its own way to fight pollution and so does Anirudh Sharma's Graviky Labs. The company has come with a very innovative way to make ink; it is upcycling air pollutants and converting them into pure black ink i.e. air ink. "As a student, I always wanted to fix air pollution in some way or the other. And the ink is a great medium to connect with the world. Hence, I thought, why not make ink out of air pollutants?", explains Anirudh Sharma, co-founder and R&D Lead of Graviky Labs – AIR INK. 
Most modern-day inks are made of a substance known as "carbon black". It is then combined with a binding agent like a polymer and a solvent to provide it with a fluid-like composition. Ink obtained out of this method adds to the carbon footprint. "However, air ink is carbon negative and makes use of any kind of carbon source for its production. It has zero impact on the environment and is even safe when disposed of", elaborates Sharma.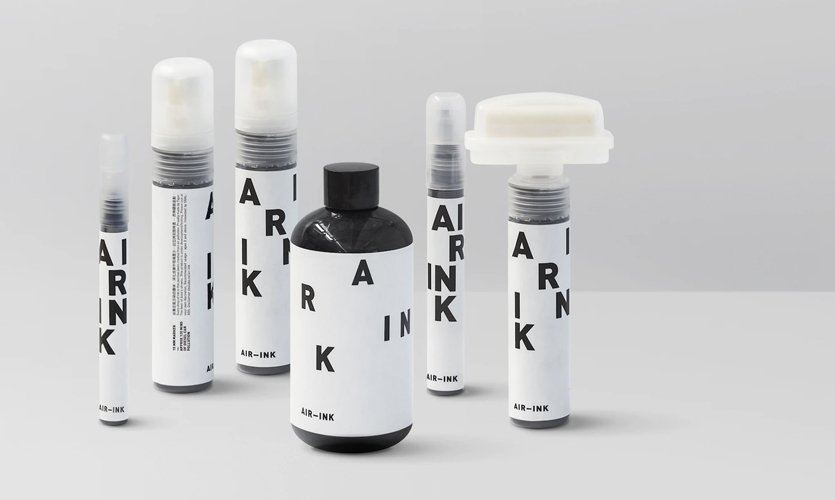 How Does It Work?
The core of Sharma's ingenuity is a filtering device known as "Kaalink". "It is basically a steel cylinder which uses electrostatic principles to electrically trap the pollutant particles at the base tray of the device. We then use this dry pollutant powder and mix it with appropriate solvents to make air ink", mentions Sharma. Graviky Labs now produces ink in three categories: Packaging ink, silkscreen ink and writing instruments.
However, it was not easy for Graviky Labs to rise to fame. In 2016, Sharma and his colleagues collaborated with a Singapore based brewery, Tiger Beer, and received many accolades. Now, their ink is on display at Cube Design Museum in the Netherlands. 
Following their footsteps, Tejas Sidnal launched Carbon Craft Design in 2019, a company that makes tiles and construction materials out of air pollution. "Such innovations are a boon not only for society but also for the environment. With AQI reaching more than 500 in majority metropolitan cities, we need more technologies like these", comments Mohit Rajput, Environment Engineer, CPCB, Barabanki. 
Safety of the environment and people isn't just the only thing on Graviky Labs' mind. The air ink is not your usual fluid. It is long-lasting, deep pigmented, non-toxic and high quality; made using recycled materials, making it perfect for calligraphy, art, writing and almost anything. The only drawback is that it is available in black colour only. "That's not a drawback, black is the best colour", laughs Sharma.