Almost every theatre took a nose dive into nothingness when the pandemic hit. But in a new twist, Pune got its first Black Box Theatre, The Box, a much-needed novelty in the theatre industry. 
Recliner seats have become a thing of the past, with COVID-19 crumbling the industry further. Fortunately, this time the 'unusual' for the theatre arts industry, is something positive. A black box theatre in India is not a first. But, The Box in Pune has become a member amongst a handful of other theatres across the country that provide a type of bohemian environment. 
For those of you unfamiliar with a black box theatre, it is a plain enclosed space with all-black walls and a floor. "Unlike the normal theatre where there are several seating chairs for the viewers, black box theatre has no seats, it's just an empty black room. That's how it gets its name", explains Satish Alekar, a theatre artist and a member of Theatre Academy Pune. The Box, an erstwhile business shed, is an out-of-the-box idea and the brainchild of Rupali Bhave and Pradeep Vaidya, two Pune-based theatre practitioners.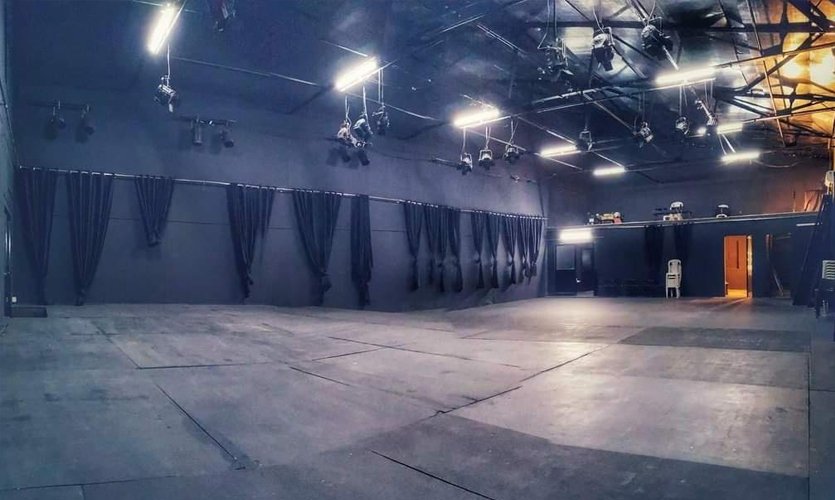 The Box was nothing but a plain corridor with a high voltage electricity supply and some monotonous light sources. However, putting their neurons to the work, Rupali and Pradeep thought of revamping this space into something that no one would have ever thought of: a black box theatre. "The shed we acquired for space was of an ideal dimension for a black box theatre. However, we were forced to stop all work mid-March when Covid-19 struck. The resumption of work started in June and we threw our doors open two months later", said Pradeep in an interview with the Times of India. 
The difference between a normal theatre and a black box one is that of versatility and flexibility. "As a theatre artist and a theatre faculty, I have loved working in black box theatres. It allows us to be more expressive and to help the audience visualise and understand every detail in a more comprehensive manner", explains Abhishek Tiwari, a well-known theatre artist from Lucknow. 
The Box in Pune has also been designed to provide exactly that. With neutral black chromas and 'no seating concept', The Box allows the directors, producers and the artists all together to be more creative with the set-up and performances. "As an audience, you'll enjoy more in a black box theatre. That the performance can happen around you or even you can be a part of the performance", adds Abhishek. 
Started with a basic audience, the current scenario is that the theatres have been continuously hosting shows, plays and performances nearly every weekend since November 5, 2020. "It started with a simple idea of providing a new-age environment to the theatre industry and now it is packed with shows", comments Abhishek about the popularity of The Box.