Patanjali has been a swadeshi showstopper in almost every sector. Including claims to find a cure for COVID-19. The company, owned by yoga guru Baba Ramdev, did pretty well initially with an aim to combat foreign adulterated products. But eventually, the company has fallen into the vicious bait of generating income over providing genuine products. And this time, the clamour is about Coronil, herbal medicine that falsely claims to "cure" the coronavirus.  
In June 2020, Divya Pharmacy and Patanjali Pvt Ltd got the license to sell Coronil as an "immunity booster". However, in recent times the company started to promote it as a 100 per cent cure for corona. The company claimed that Coronil is the first evidence-based medicine for COVID-19.
They even released a research paper in support of it. However, it has received severe criticism from the Indian Medical Association. IMA has called Coronil a 'falsely fabricated and unscientific product'. "This is shameful. They're catching on to the feelings of the masses and playing with their health. If a corona positive person consumes such products with an assurance of getting cured and he/she doesn't; then who'll be responsible?", says Dr Anil Garg, General Surgeon and Front Line Worker at Shikhar Hospital, Sitapur.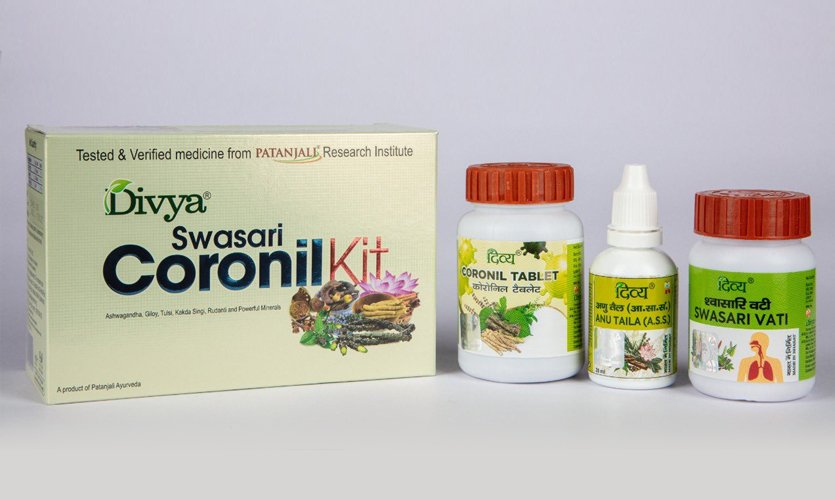 'So-Called' Medicine
What has boiled the broth is Patanjali's claim that its so-called medicine has been approved by DCGI and is WHO certified. However, WHO recently clarified this by stating that the drug has neither been evaluated nor certified as a cure for COVID-19. "Ayurvedic remedies work passively, hence claiming that an Ayurvedic medicine can completely cure a disease so difficult to control, is irrational", adds Dr. Garg. 
Furthermore, the point of concern is not regarding the medicine itself, it's regarding the false claims. And, for promoting it as a cure for COVID-19. "I cannot comment on the effectiveness of the medicine. Why it has been tagged as a cure is something in control of the marketing and QA guys", says a representative from Patanjali Pvt. Ltd, asking not to be named. Ayurvedic medicines are slow healers while a pandemic requires a quick response mechanism. "It's good for boosting the immune system but please don't consider it as a cure. It's a trap", advises Dr Garg. What Patanjali has done is hysteria based marketing i.e. selling products by catching the fear of the masses. 
Further, its lack certification from the higher authorities. The false promotion by India's Health Minister has also raised many eyebrows. In light of this, the Maharashtra government has banned the sale of Coronil without any proper certification. For Patanjali to get an approval or license from WHO would require solid research data, which the company lacks. "Shocked to know the blatant lie", Indian Medical Association has said against the company's claim.
Read more on whether COVID-19 vaccines should be sold in the private sector.