Look around your city or scroll through Instagram and you'll know khadi's been making a come back. Sure, it's always been in trend, but you won't only find saris and salwar kameez stitch out of the fabric. Khadi now wears a new look and is featured in contemporary collections. You can now shop for khadi dresses, blazers, jackets and more.
The pandemic has brought out khadi masks, which are believed to have higher efficiency than homemade ones. The Delhi police ordered around 800 khadi silk sarees for their women workforce, according to Amarujala. And, the Maharashtra Government mandated that their employees wear khadi on Fridays, thereby banning jeans and t-shirts in government offices.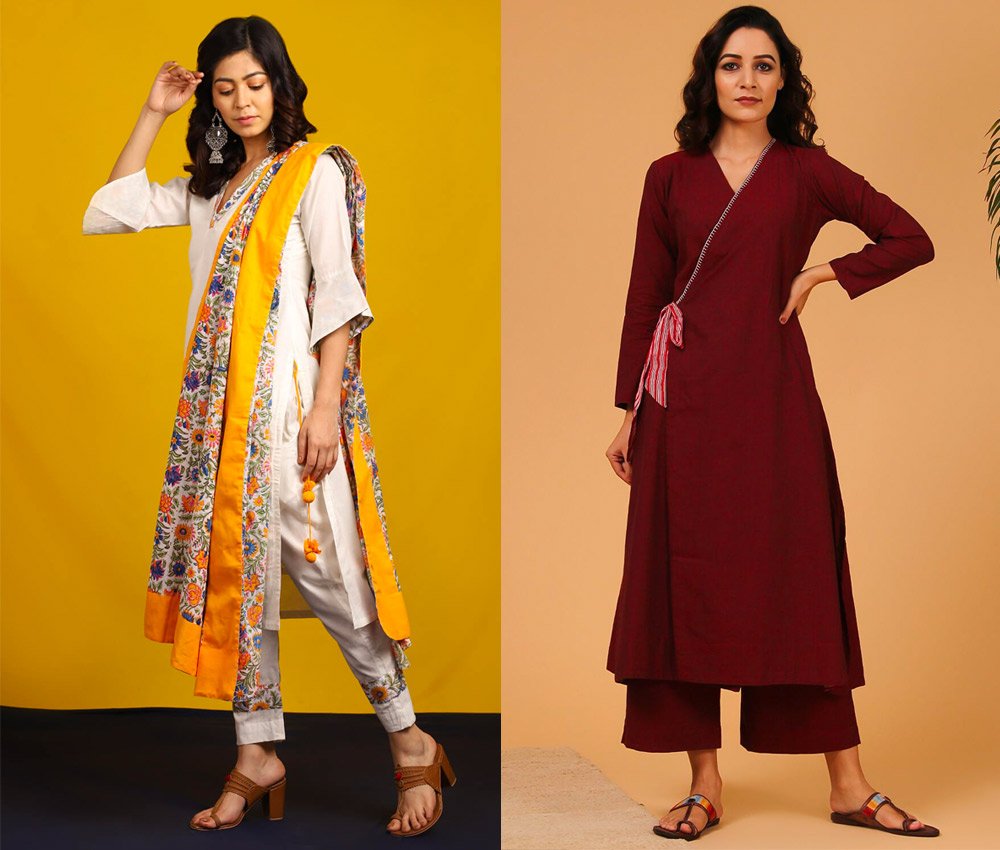 Khadi in India however became popular not simply as a fabric, but it's had its own historic movement. Promoted by Mahatma Gandhi to boycott foreign yarns and instil a patriotic feeling by wearing something that was locally made. Indians heavily invested themselves in manufacturing the yarn themselves during the first two decades of the 20th century. What started as a freedom movement has become a legacy today.
With calls to support local businesses and an Atmanirbhar Bharat, Indian fabrics are being cut into western wear and designed for millennials who love their roots. "Khadi is a fine fabric. Due to its low reflective quality and robustness, it allows us the freedom to curate any design and style that we want", says Ananya Rastogi, a fashion designer.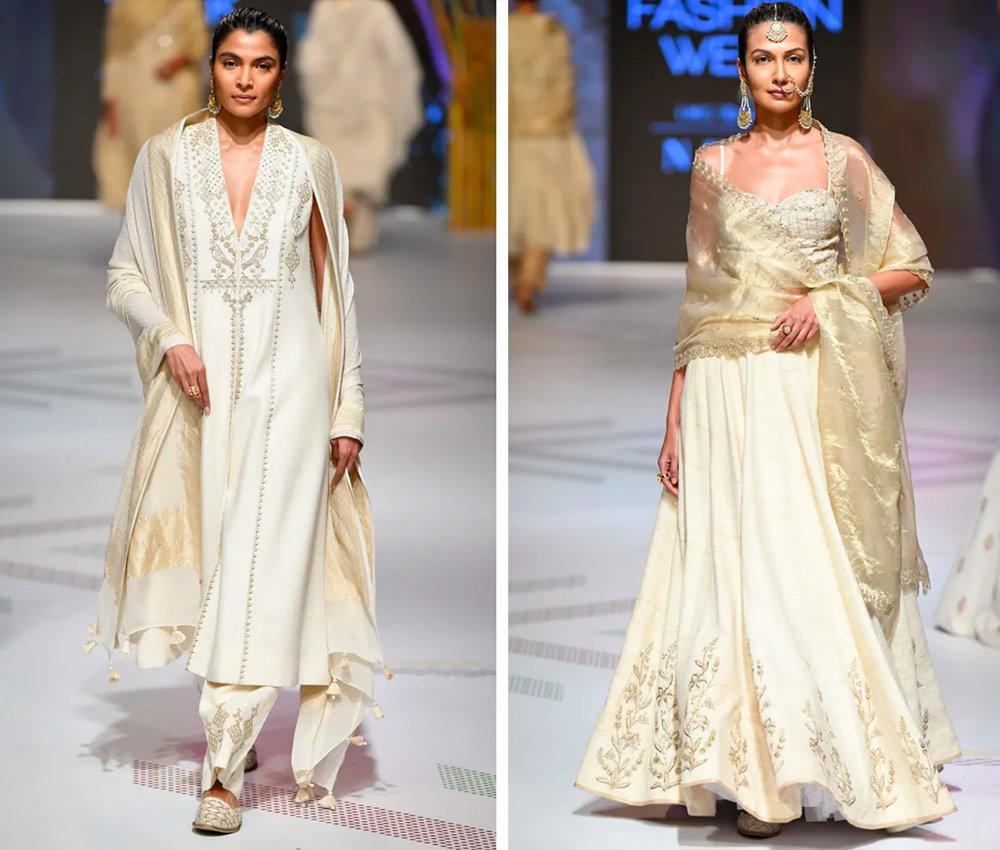 Recent times have witnessed a boom in Khadi productions and sales with exponential growth from 31 per cent to 33 per cent, as stated by Khadi and Village Industries Commission (KVIC). Further, the KVIC aims to grow its capitals up to Rs. 5000crs by the end of 2021. And, it's safe to say that khadi is getting a moment in the spotlight thanks to intensive promotions by government reforms.
Acclaimed fashion designers like Anita Dongre, Abu Jani and Sabyasachi Mukherjee have launched khadi bridal collections around 2020; proving that khadi is no longer obsolete and is also versatile. "The best thing about khadi is that it provides a multifaceted canvas, perfect for zari works, embroidery and even chikan works", adds Rastogi.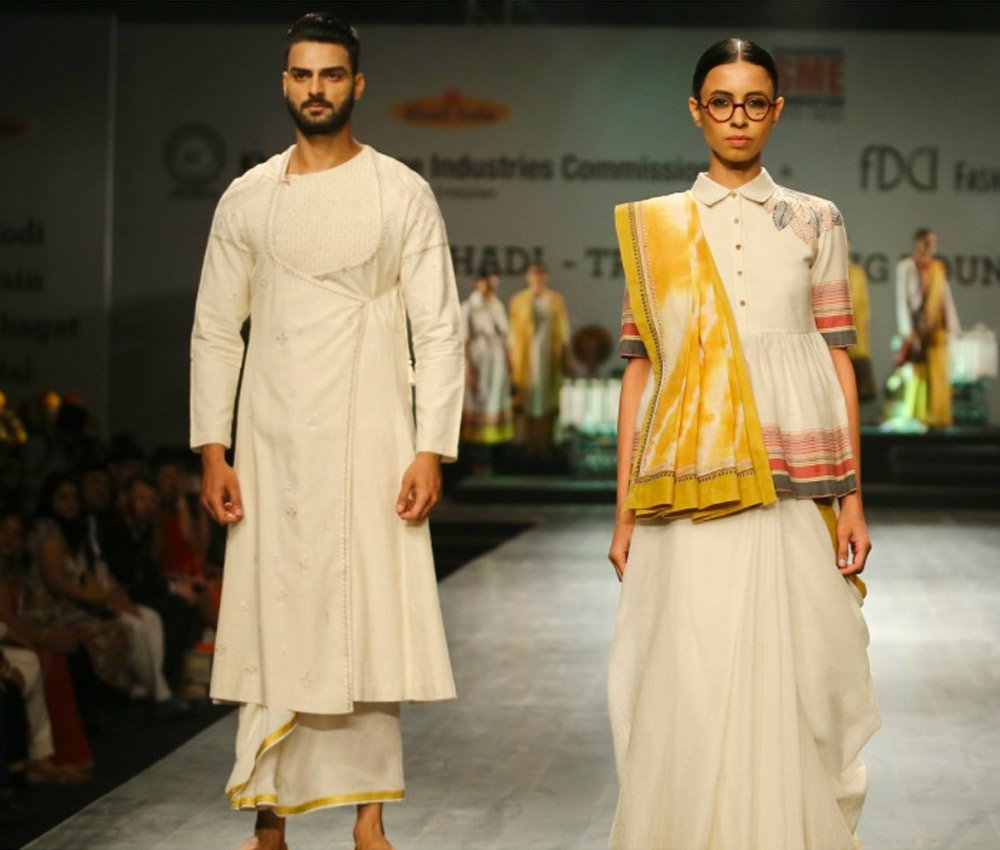 Choosing imported fabrics over native ones had become a herd mentality. But designers and customers seem to be drawn to Indian fabrics increasingly. "People cannot wear wool in summers or cotton in winters but with khadi, that's not the case. It's an all-season fabric", adds Bare Lal, Secretary of KVIC, S.O. Lucknow. Also, the cloth doesn't irritate the skin and is much more durable compared to its counterparts. "Once you start wearing khadi there's no going back", jokes Lal.