Let's face it, we all have what it would be like vacationing in the pristine hills, but have delayed plans either because of COVID-19 or work.  You surely know someone who's already workationing – a new trend that's increasingly emerging since everyone was locked in, all through 2020. 
Don't know what workationing is? It's essentially a holiday and you'll be tied down to a table with your laptop for a few hours. Except, that table could have the backdrop of the Himalayas or could be set up at a beach shack in Goa.  
If you think you can't pull off all the planning or even find a hotel with a trusted WiFi, let TraWork do it for you. 
This ingenious start-up from Pune is making sure people don't miss out on work while they travel. In an interview with The Sparrow Vandita Purohit, founder of TraWork says, "I'm very well travelled.  My husband and I take long vacations of about 15-18 days and always work while we travel. The feeling of missing out on work or having a pile of files on my desk is what inspired me to set up this company".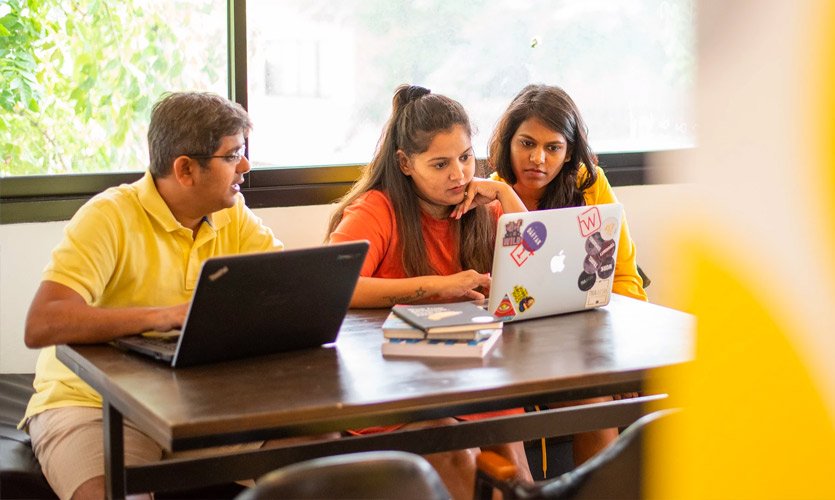 TraWork provides you with a complete work environment and curate trips abroad and in India. And ensure you either have a fully-equipped workstation at a cowork or at least a space with a strong WiFi, so that your work carries on undisturbed. Once you're done working by day, come evening you can explore, eat and enjoy just like a local from the city. After all, the idea is also to explore the city, unlike a tourist. 
Talking about upcoming trips, Purohit says, "We're planning a 10-day trip to Manali and another one to Goa. We make sure that you work during the day, and enjoy once it's evening."
The company has their own packages that take care of all your needs ranging from accommodation, local commute to dining and work-related needs. "For a four-day trip, the packages range from around Rs. 6k to Rs. 8k and for a 10-day trip, like the Manali and Goa one, it can ascend up to Rs. 25k to Rs. 35k", adds Purohit. Till now the start-up has organised tours to 15 countries and Indian states of Maharashtra, Goa and plans to cover Uttarakhand, Sikkim and Mysore(Karnataka). It is as alluring as it sounds. While you put your brain cells to work during the day, this start-up plans out everything to free up your headspace. And that's how this company gets its name — TraWork (travel while you work). 
"Why can't travel be a part of your lifestyle? Why can't you take frequent trips rather than going for one big dream vacation? It's so much more productive and informative to work while you travel. It offers positivity, general engagement with people, surroundings and cities", remarks Purohit. 
Further, the WFH lifestyle can be considered a boon if you're looking to travel soon. "A lot of who I am is based on my travels. Try working while you travel, it won't be exhausting at all", advises Purohit.